Are you still scratching your head thinking if it's worth to join TikTok? Or what content you should upload ? Cut the guesswork: find out what content your audience likes best!
Sign up for trial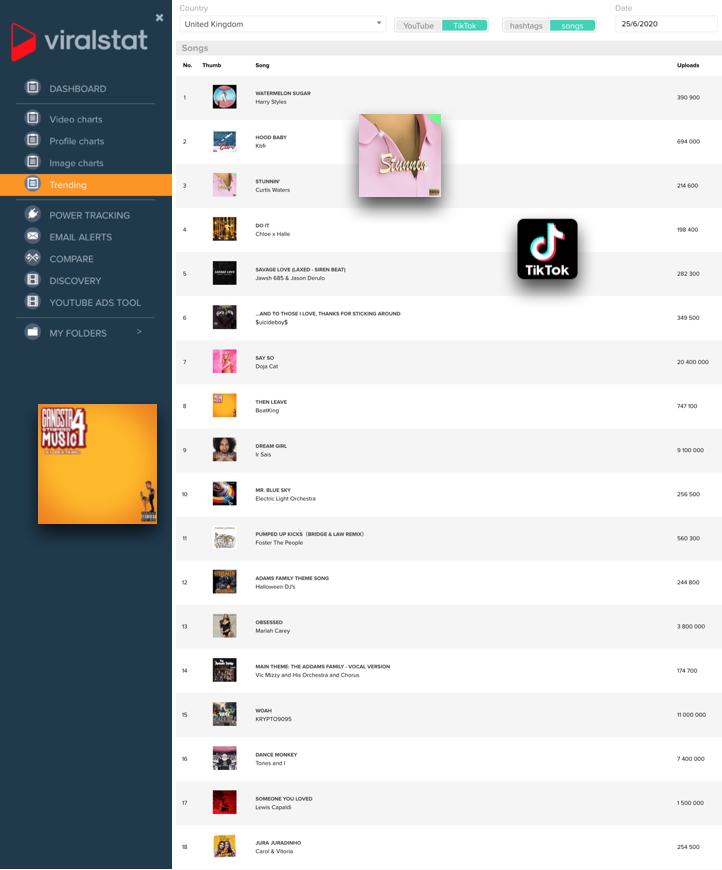 TikTok's just for dancing kids? Think again!

It's the last call to ride the highest wave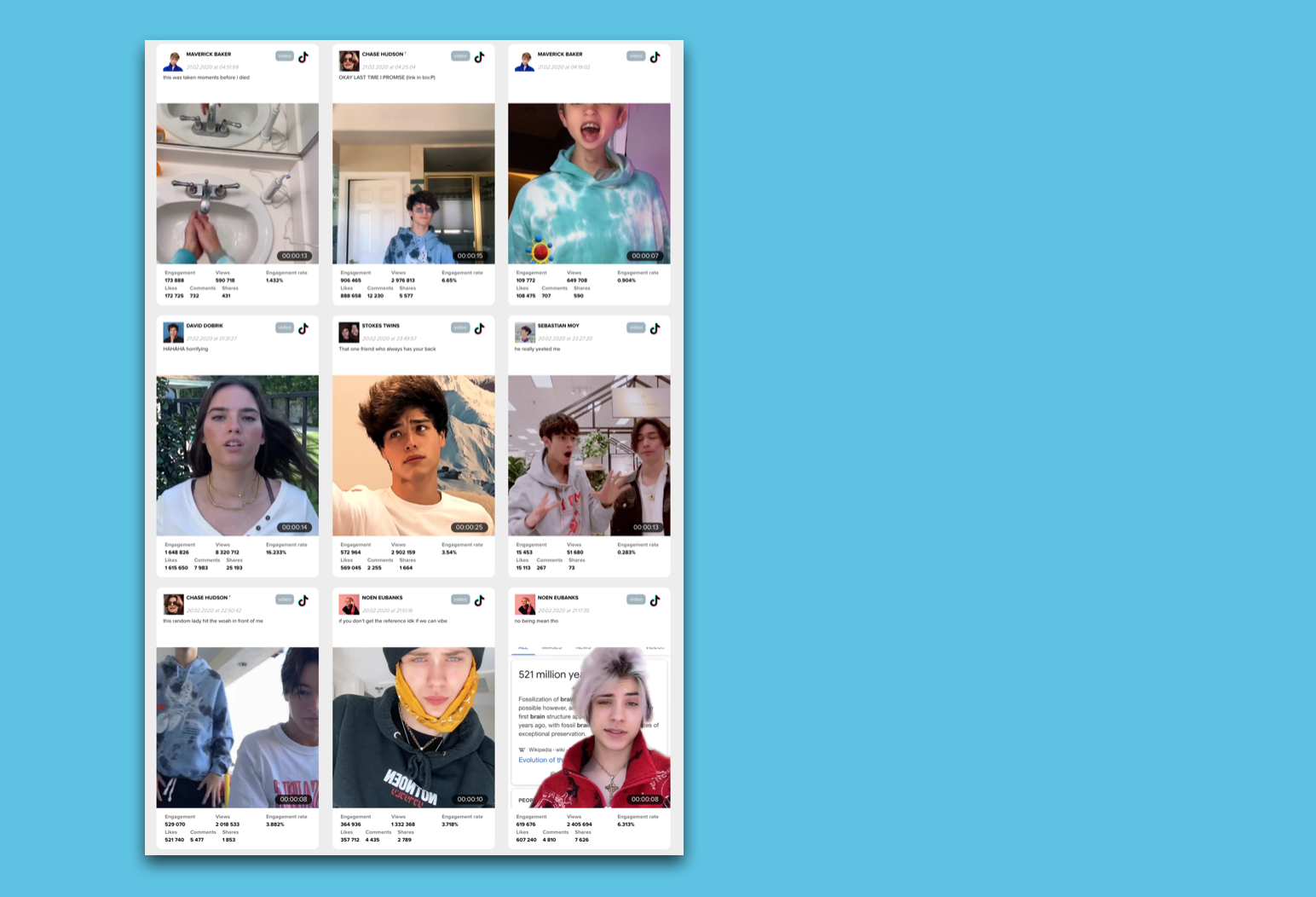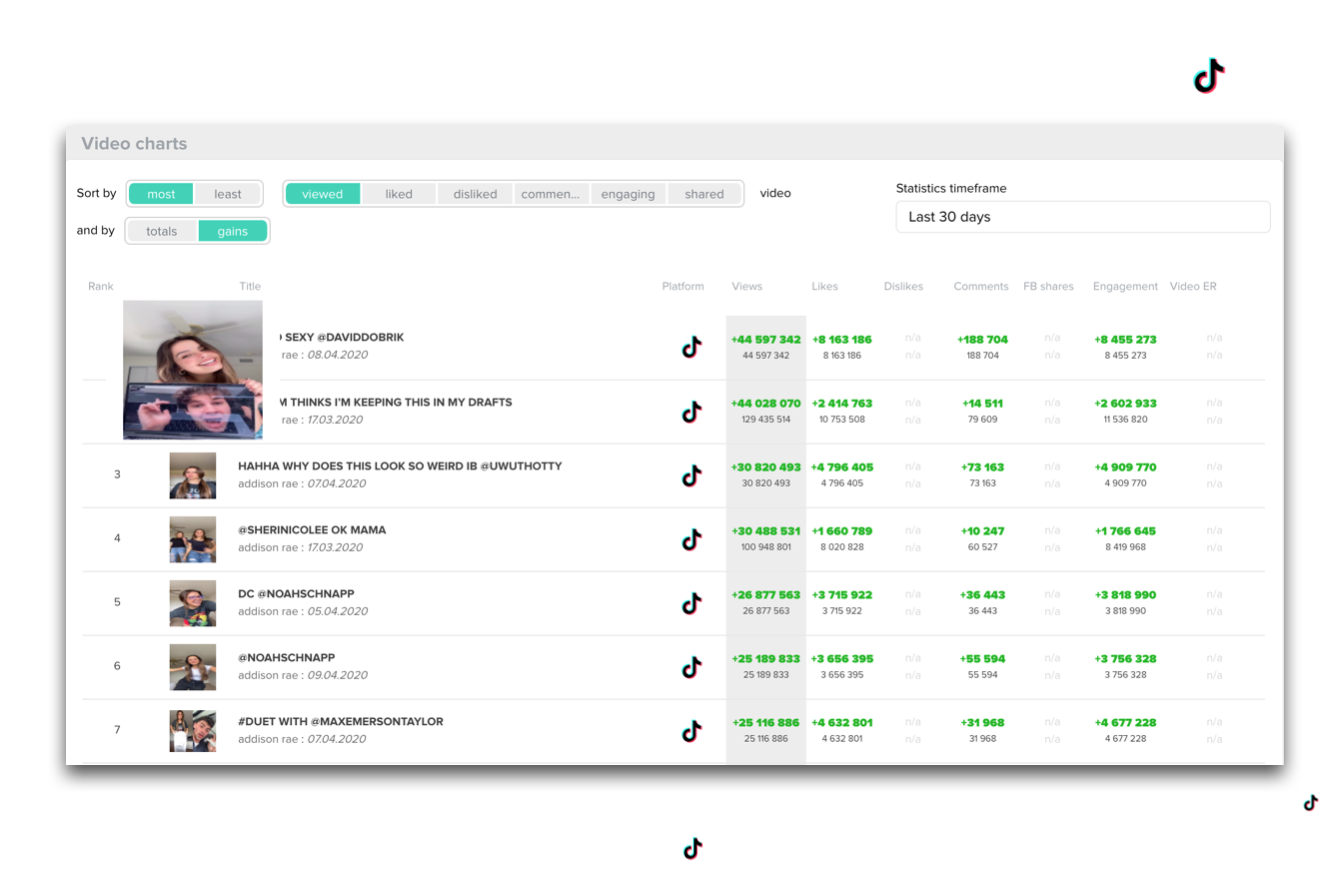 Everyone's on TikTok today: your daughter, your nephew, even you nan records Tiktok videos! Are you there yet? Should be: over 1B viewers await your content, so make sure to do it right from the start. First, learn how others doing (especially your direct competitors)
Access growth analysis of any TikToker and their videos globally. Learn how they build their followers base, which videos get the most of positive reactions. Don't you have an idea for your content yet? Inspire from global trendsetters and start spreading your brand's awareness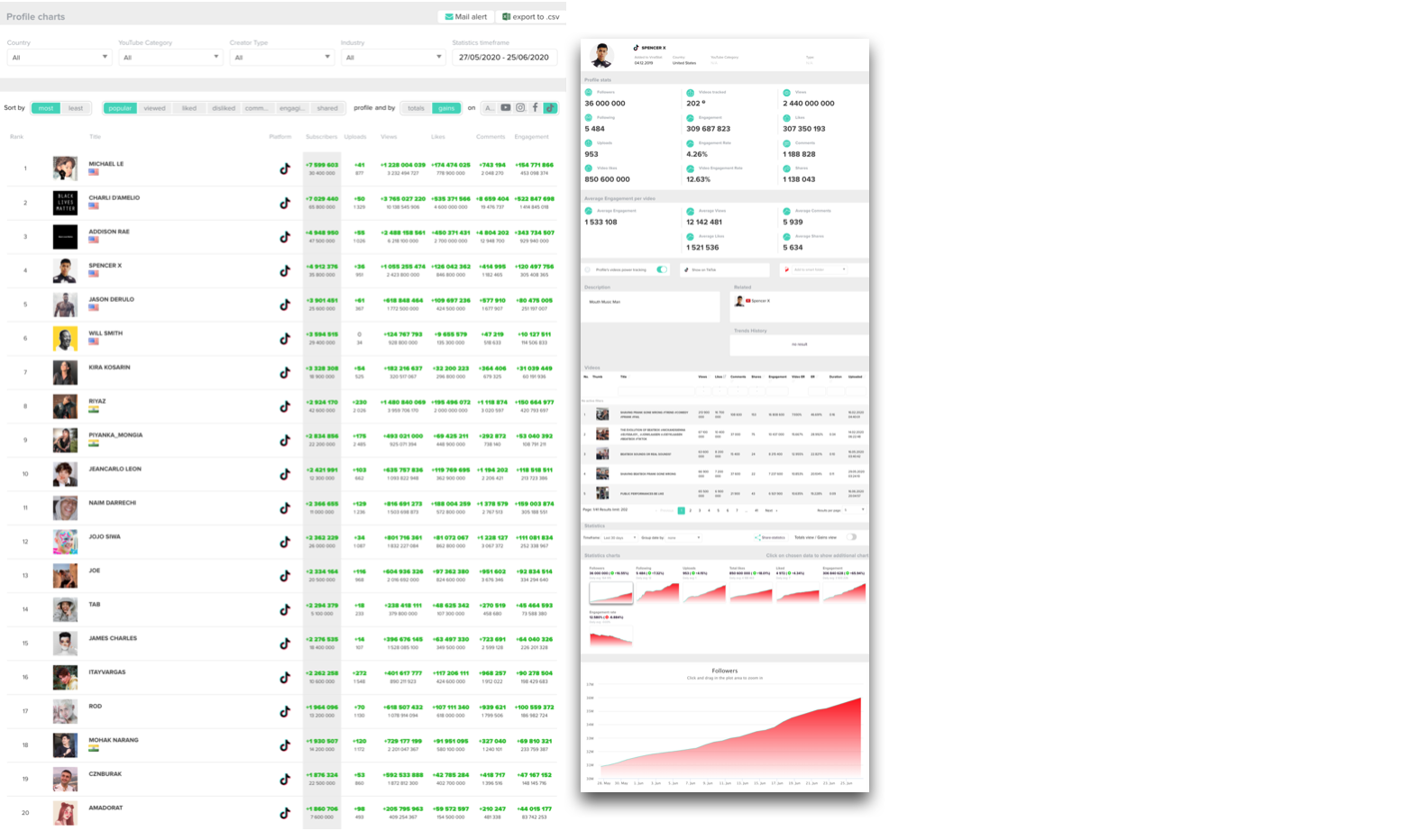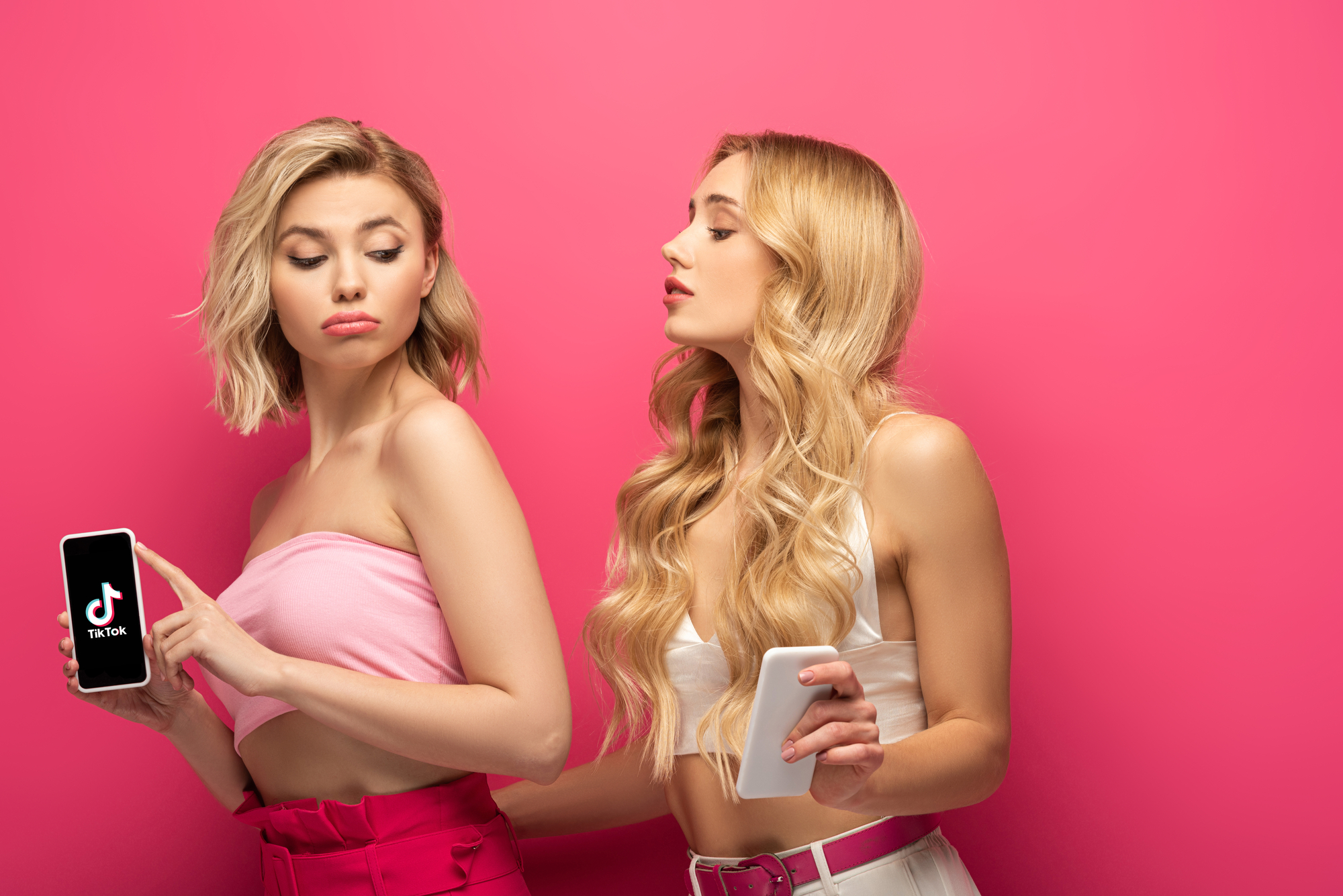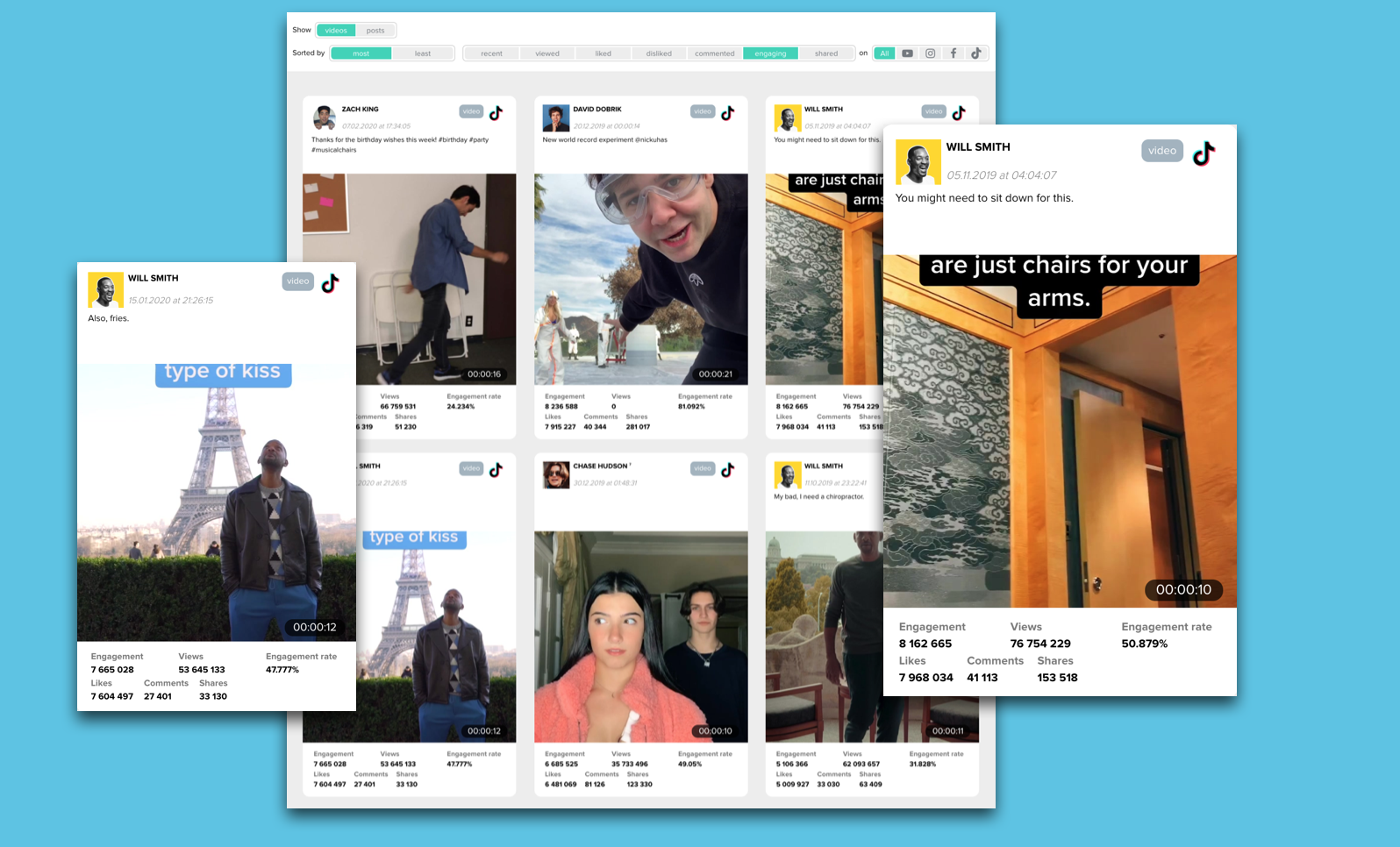 Get precise performance analysis of all monitored TikTok videos. Compare engagement metrics with competitors' and identify what you should produce more and what less off. Benchmark all TikTokers profiles you cooperate with and confirm who's worth the money
Hottest trends within reach
Why is that when you struggle to come up with content ideas, others just post anything and hit the jackpot? Maybe they're born with it? Or maybe they're checking trends! See what attracts your TikTok audience today and record what's on-demand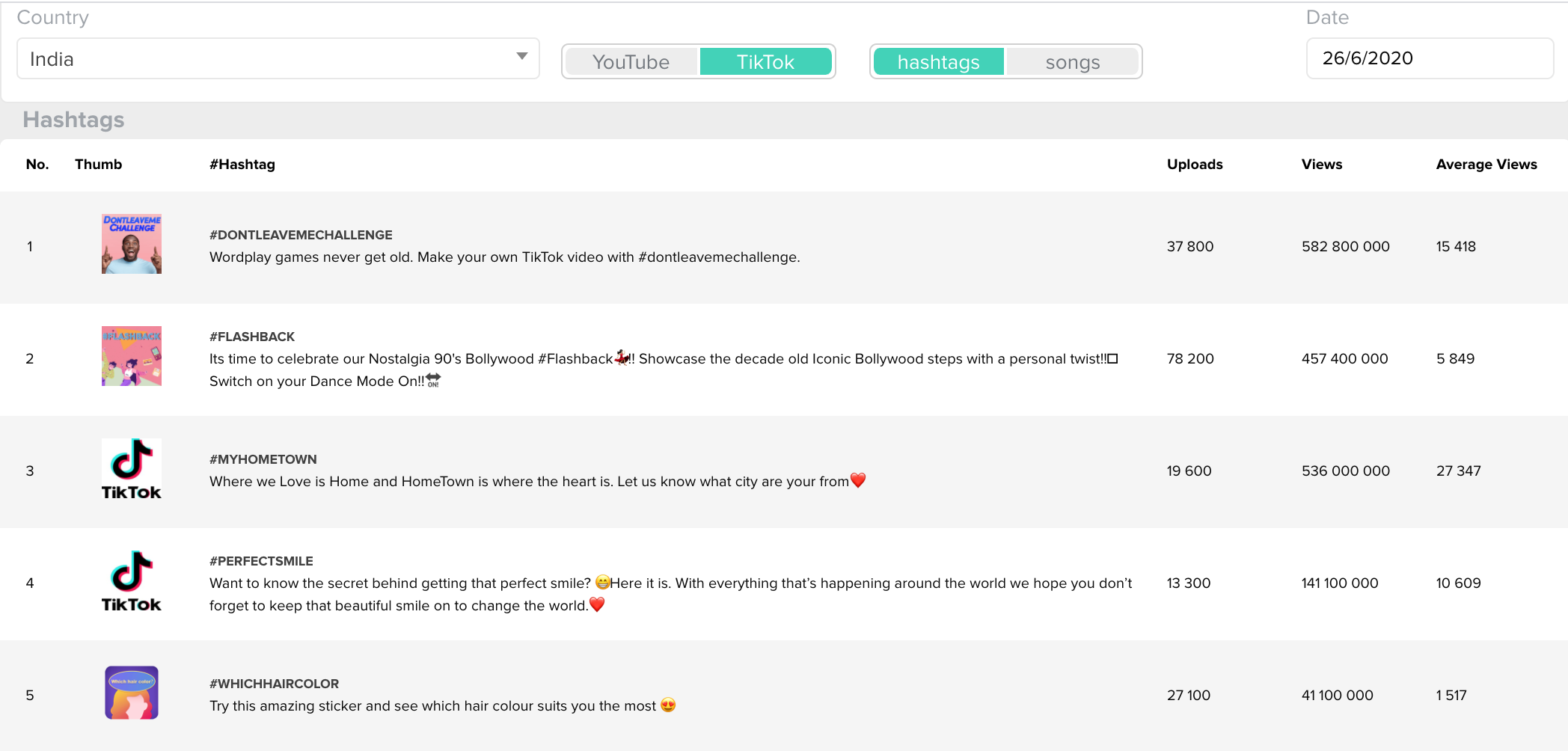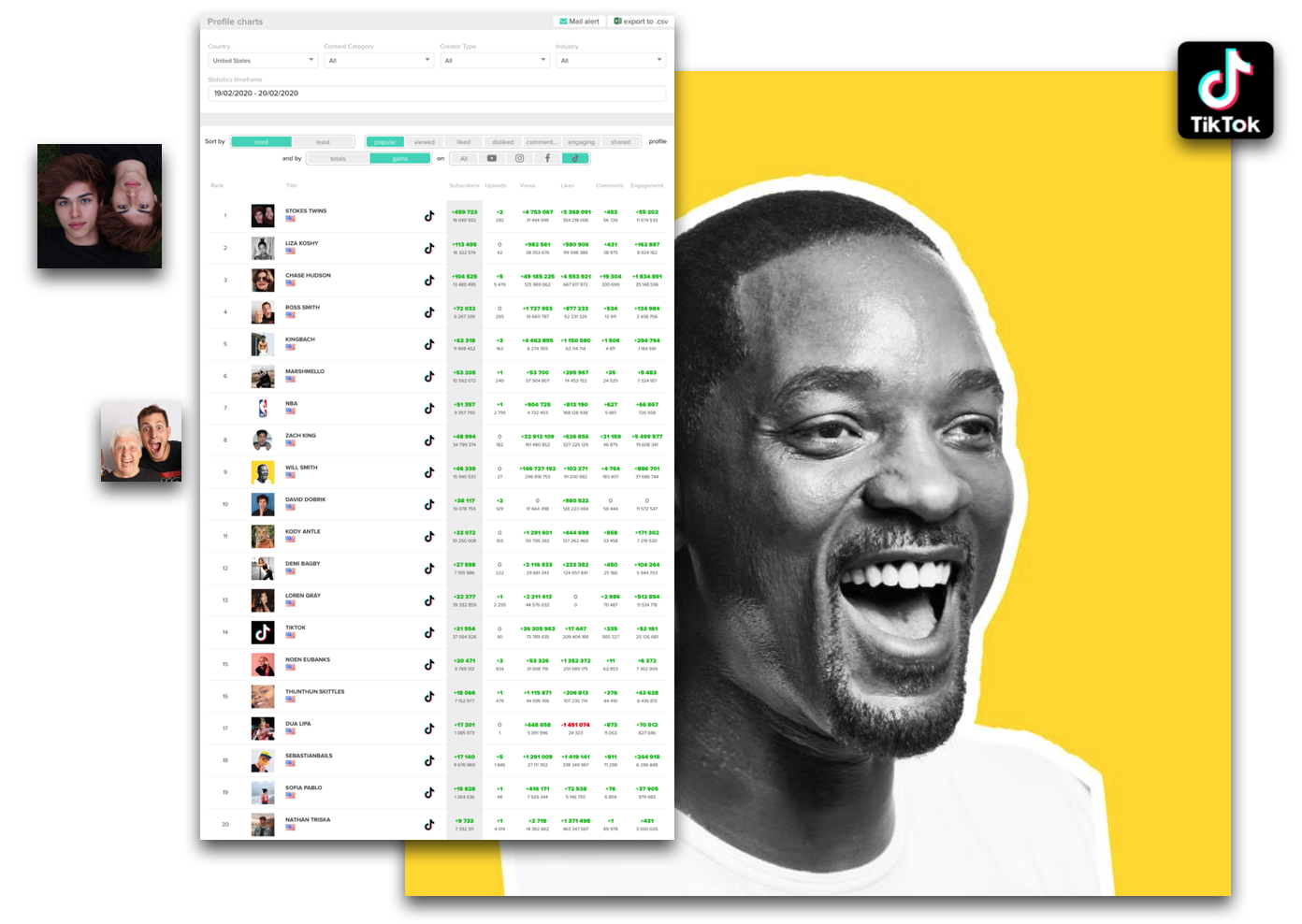 TikTok popularity rankings
Check the latest TikTok popularity leaderboards. Who's the most popular TikToker out there? Which TikTok video is the most liked today? Maybe there's a star you should keep a closer eye on? Invite for cooperation or inspire from? You never know…
Share your TikTok rankings
Make collections of your favorite TikTok creators or profiles within the industry you're monitoring. Nothing should stop you since you have an access to the biggest TikTok creators database, where you can watch any channel's evolution over time and benchmark with others out there. Ready-made leaderboards upon your preferences? Why not!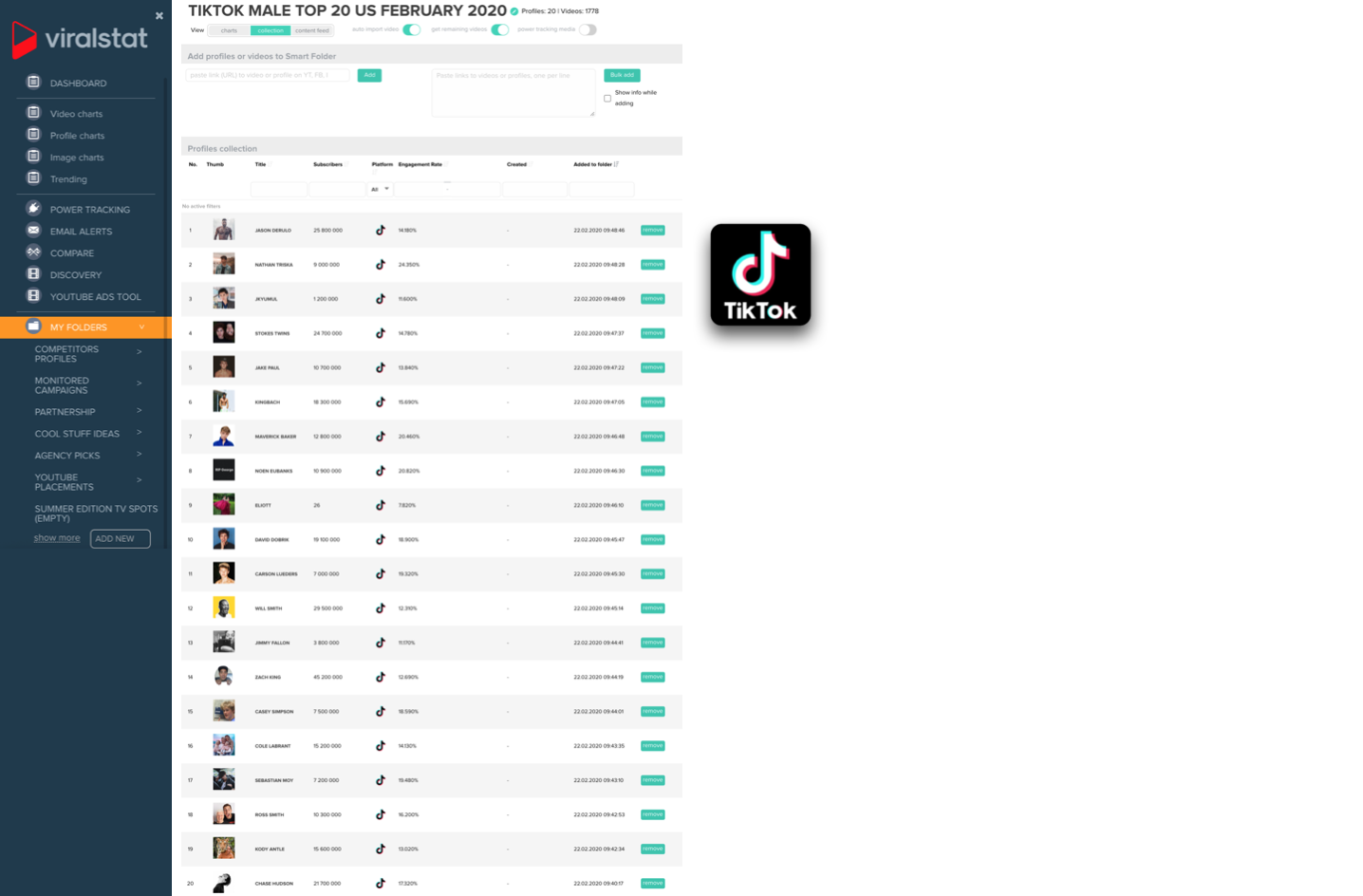 Clear performance indicators
All the most important performance metrics benchmarked on one dashboard
Exposed competitors' strategy
Deep insights and analysis into all social campaigns of industry competition
Advanced trending content & emerging creators discovery of any niche