Stop spending long hours hunting for the best placements for your YouTube ads. You'll never be sure they reach your potential customers anyway. Struggle no more! Optimize your YouTube advertising without lifting a finger!
Sign up for trial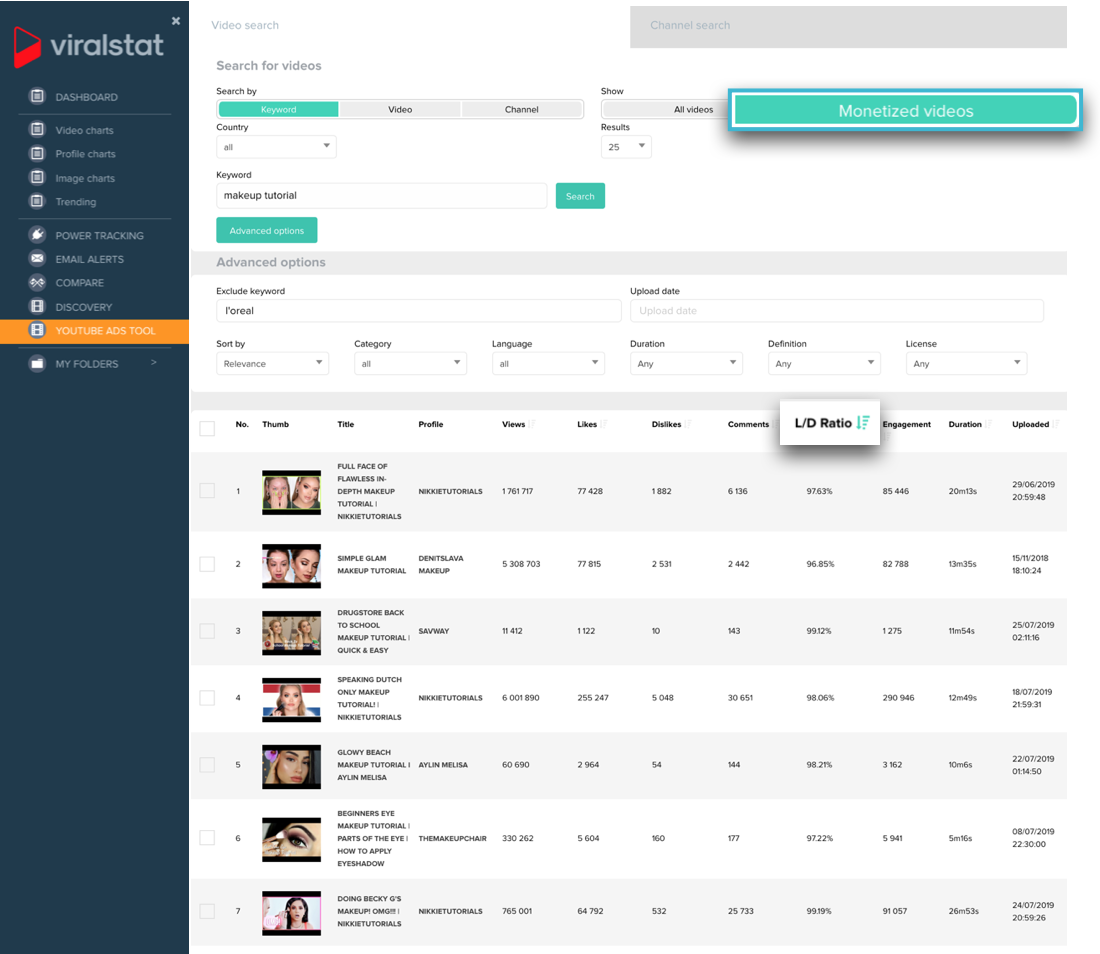 Speak directly to your ideal customer

Save money and increase ROI at the same time
Save hours browsing for relevant placements
Analyzing dozens of videos before choosing the right ones to display ads on seems like a never-ending and ungrateful task no one else wants to do. And nobody should! Find the most relevant YouTube monetized videos from any niche you're after, literally in seconds, and take a well-deserved coffee break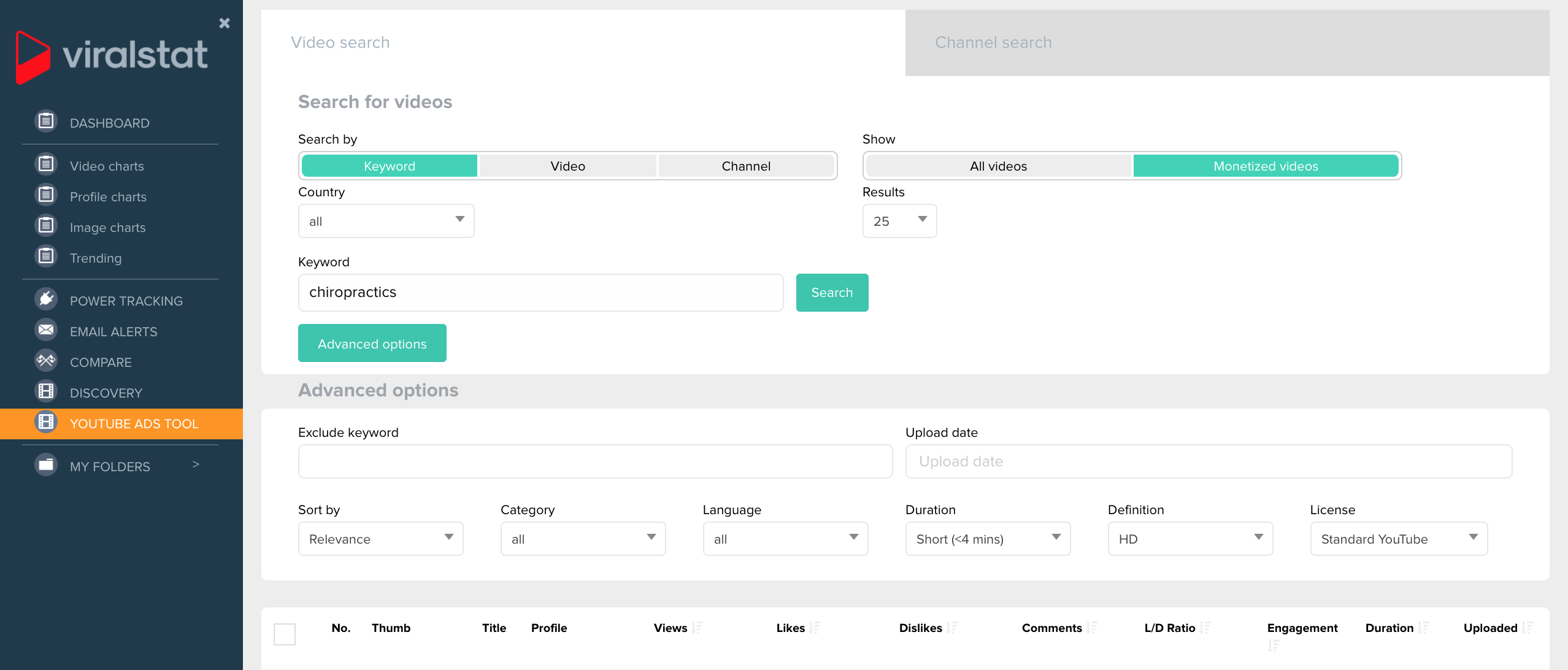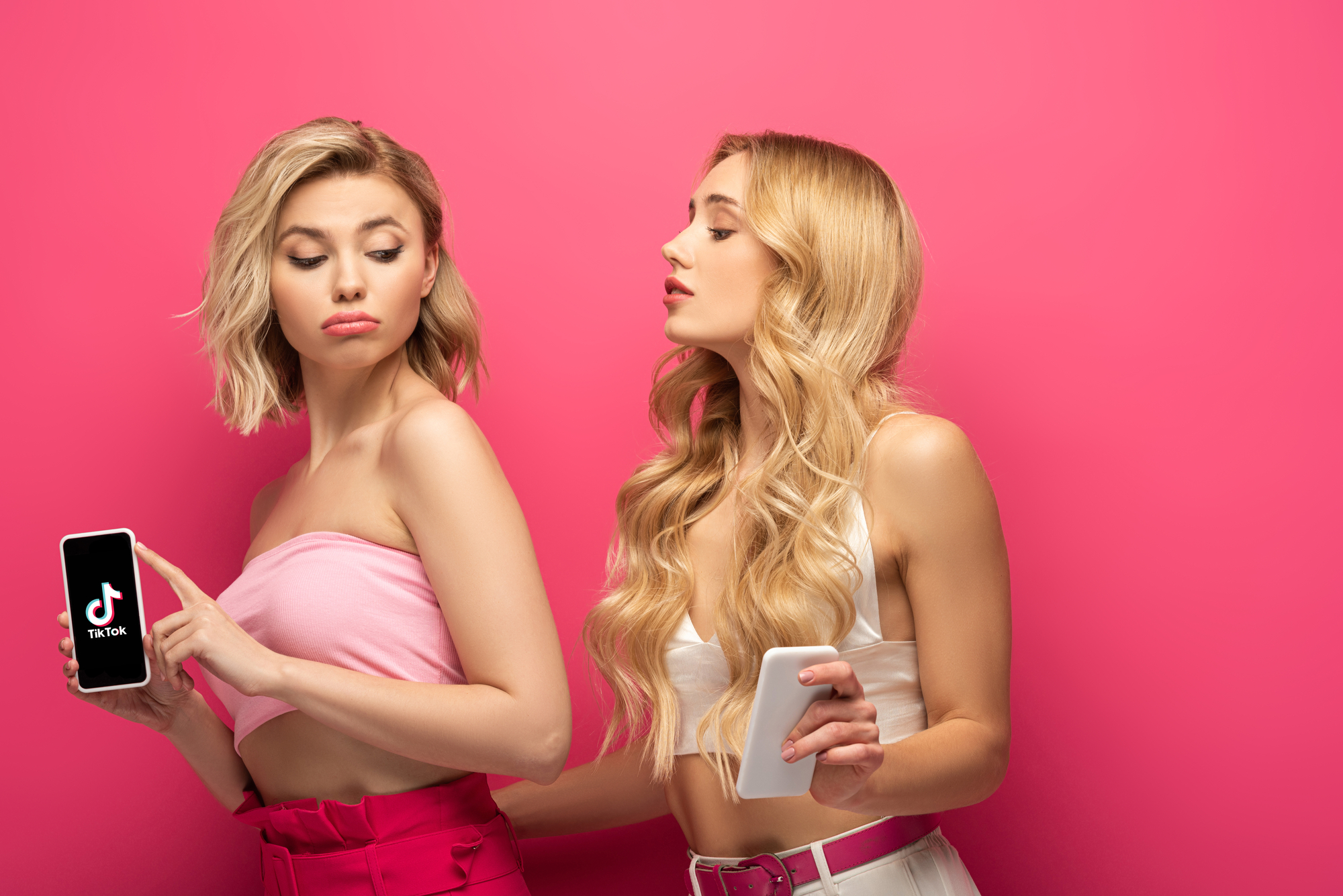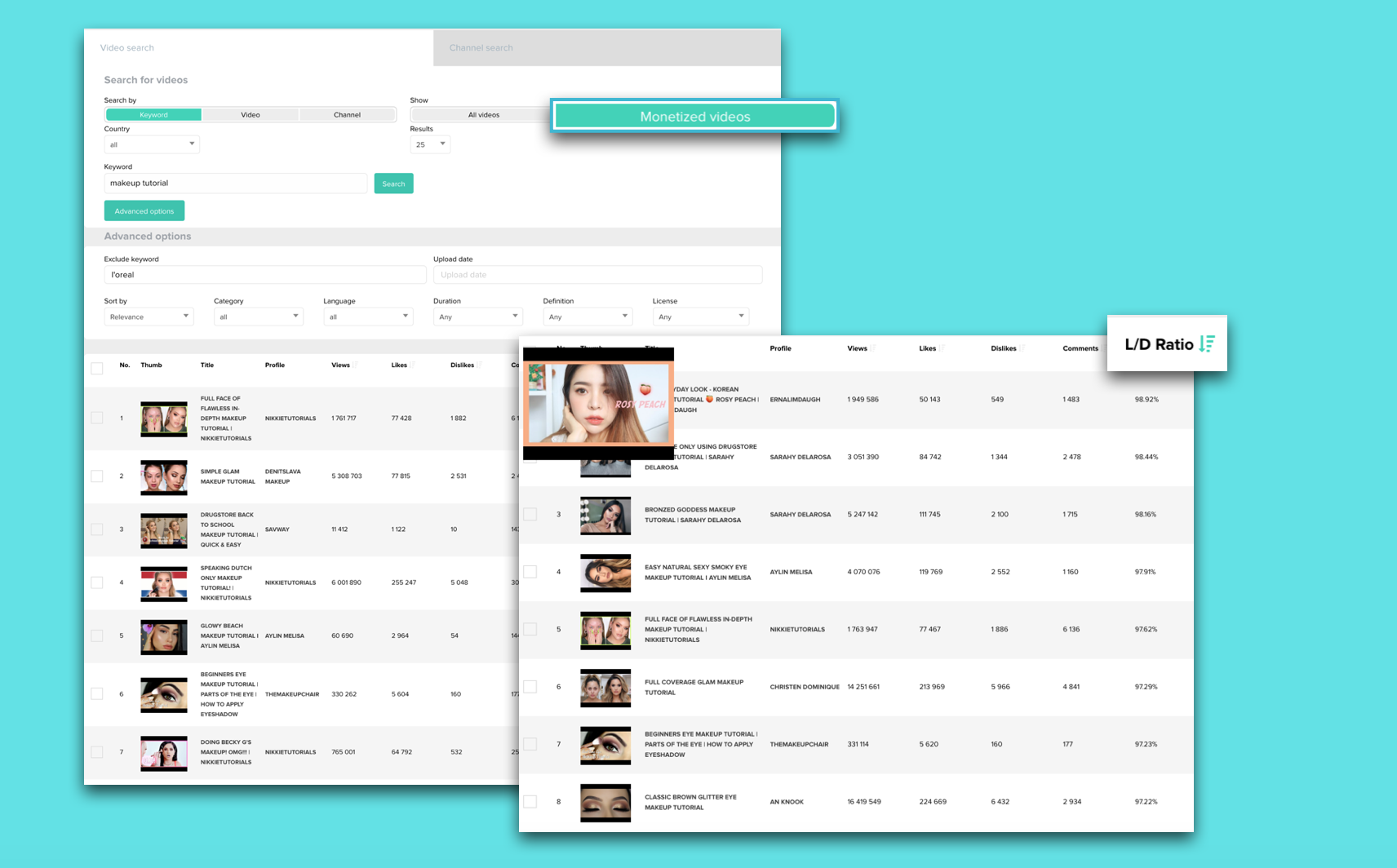 Keep it (brand) safe and sound
Would you willingly place your ads on videos that trigger hate and negativity? Of course not! Carefully select videos with positive engagement rate and display your name only on brand-safe content!
Grow conversion by targeting the right audience from the very beginning. This way you'll know your ideal viewer will watch your video, instead of waiting for the Skip ad button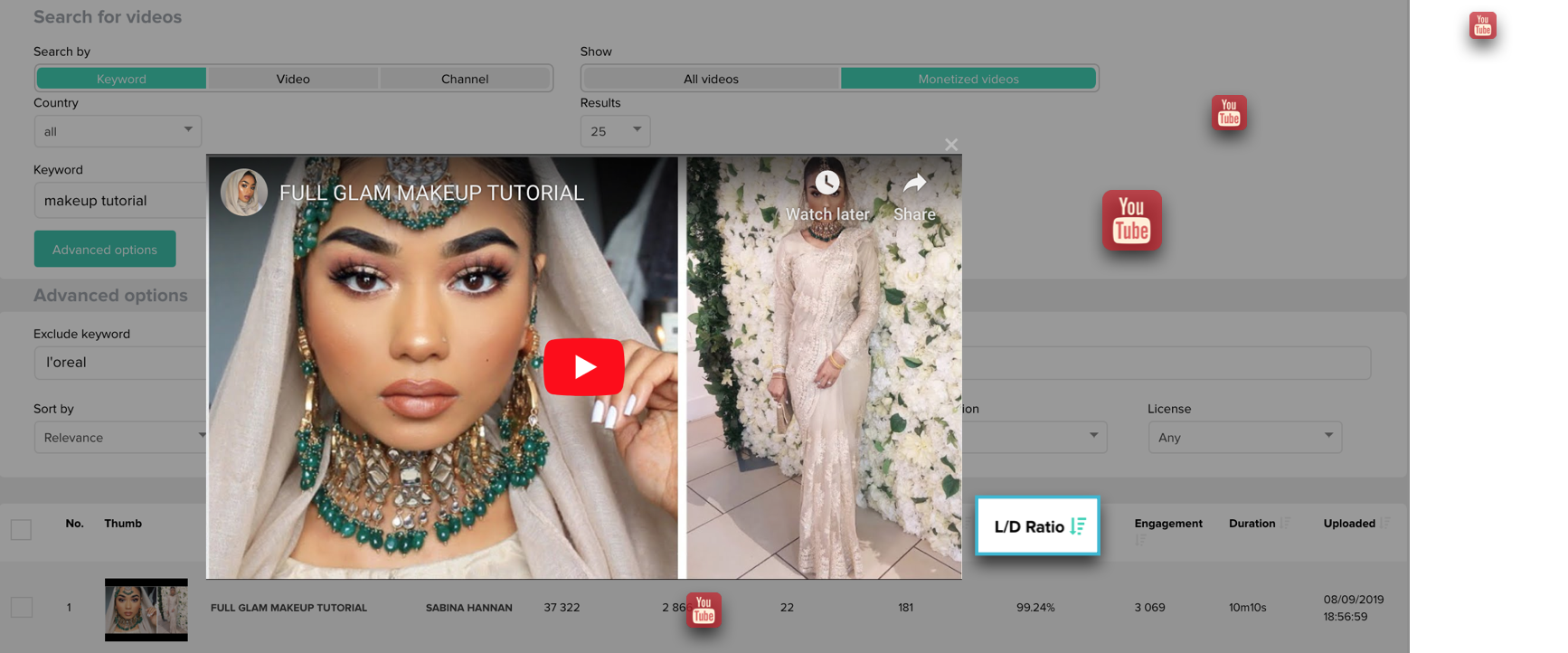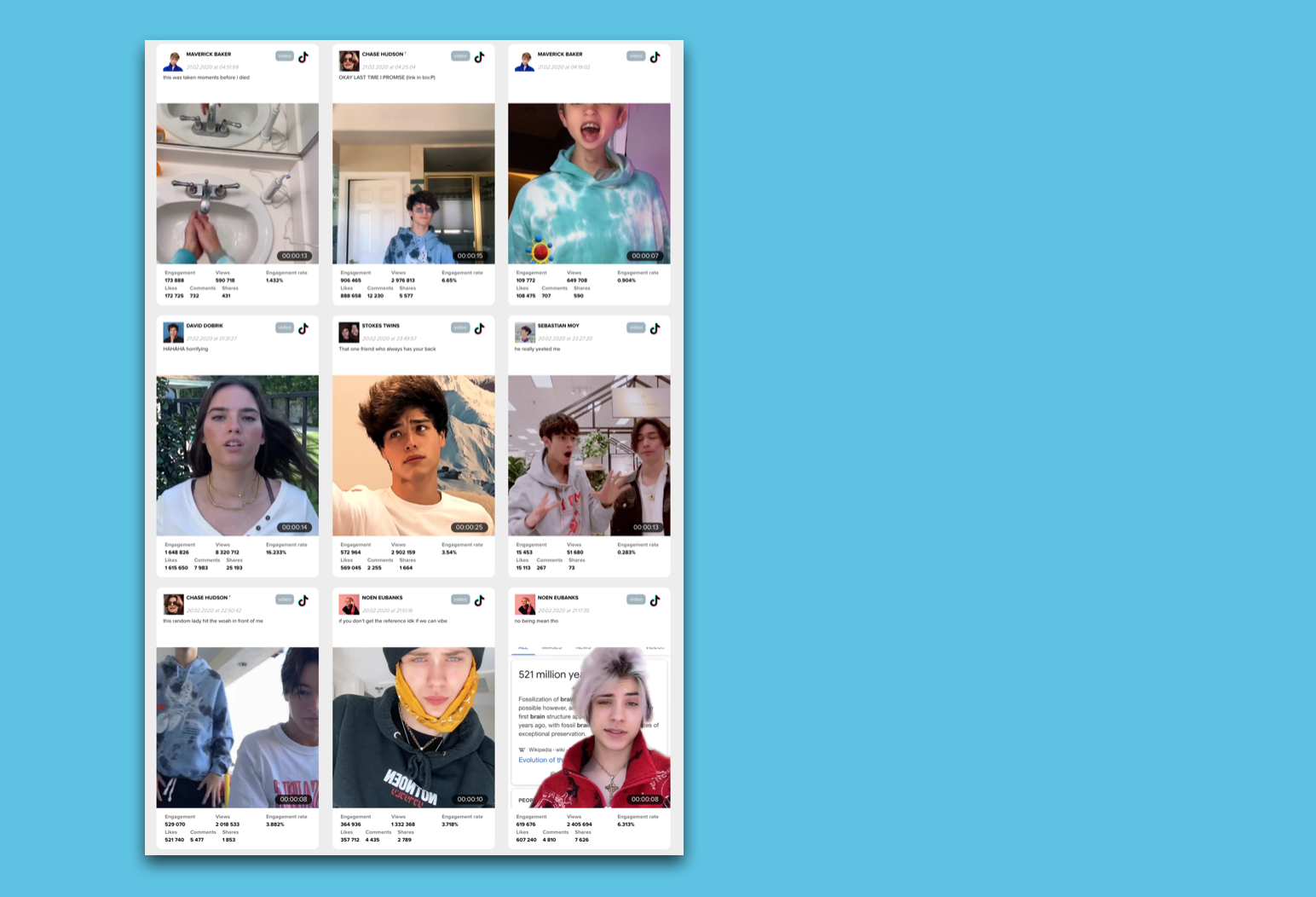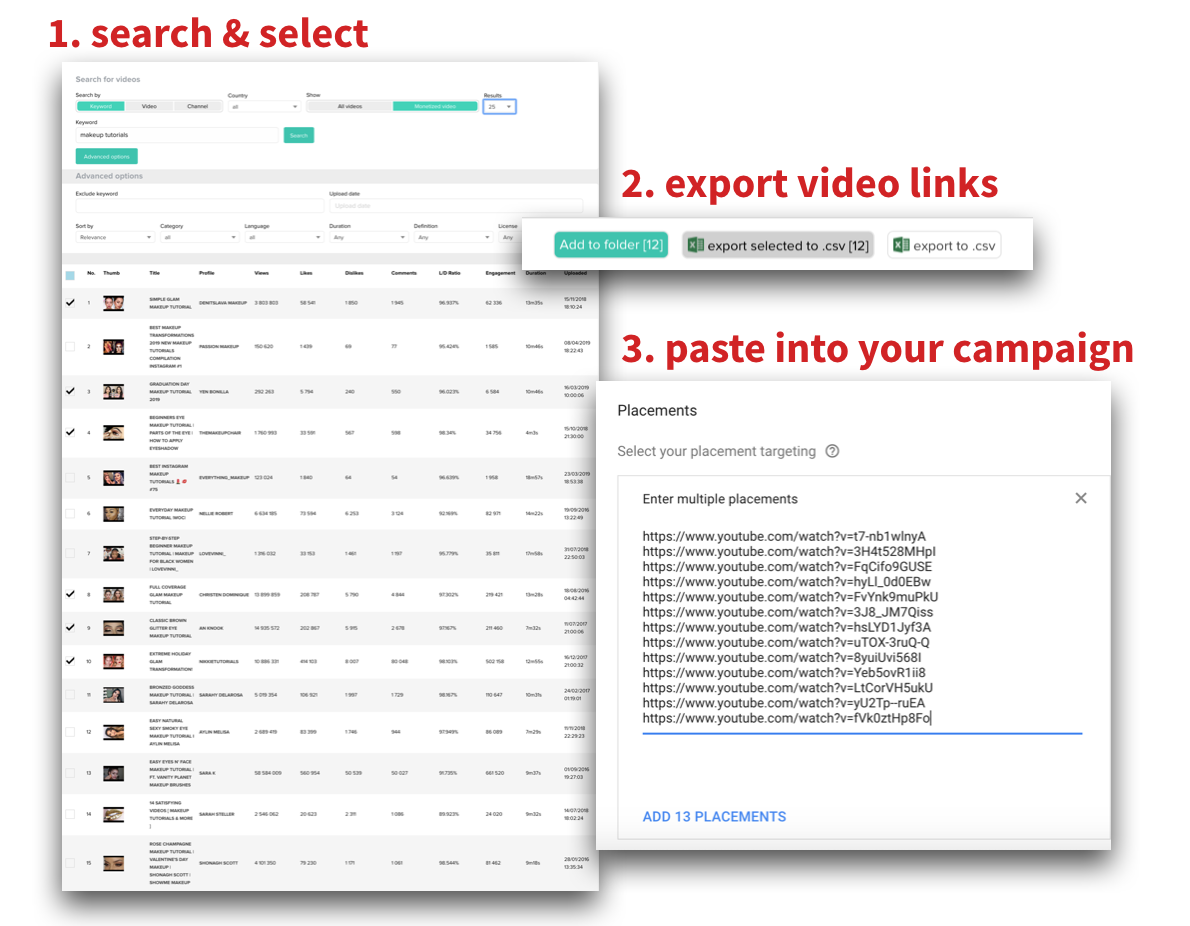 Once you've selected highly targeted monetized videos you want your content to appear on, you can now export the whole placements list with one click of the button and paste chosen videos links directly into your AdWords campaign. Launch your promotion in the peace of mind that your ad will be shown to the laser targeted audience within the content, that they enjoy watching
Watch the tutorial to learn more
Clear performance indicators
All the most important performance metrics benchmarked on one dashboard
Exposed competitors' strategy
Deep insights and analysis into all social campaigns of industry competition
Advanced trending content & emerging creators discovery of any niche