Due to the ever-growing amount of content on YouTube, you must make sure that your video is high in the search results. It doesn't matter if you are just planning your YouTube channel, or it has been working for a long time – every moment of its optimization is good. We've collected some practical tips that will improve the visibility of your channel and videos. Check them out!

1) How to optimize a YouTube channel?
Think of a name suitable for the purpose in which the channel was created (it can be, for example, the name of your company, but not only). It's worth taking into account that the name can be easily remembered. If possible, it should indicate what content the viewer can expect on the channel.
Write a channel description
The description of the channel should be appropriately expanded, thorough and concise. It should also include the most important keywords at the beginning.
Changing the channel icon to make it as easy as possible associated with the company or the channel itself will allow for greater trust among users.

At the top of your channel homepage is the header image. Remember how important coherent visual identification is – it will make your channel more memorable to viewers.
A playlist is a video collection. If you group your videos into playlists, there is a greater chance that users will find them.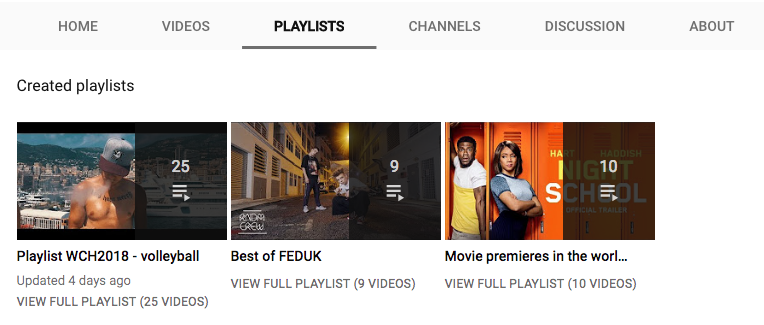 Add website and social media links to the "About" tab
Corresponding icons will be displayed as overlays on your channel art. You can attach links to your social media, website, store or product page – this will allow users to easily find what they are looking for.
The addition even a few featured channels will enrich both the content and credibility of the channel.
Select or upload a channel trailer
A channel trailer is a short video that will autoplay whenever a viewer visits your channel. This trailer could be your only chance to gain or lose a subscriber. Focus on what viewers can find on your channel and try to do it in the most attractive way.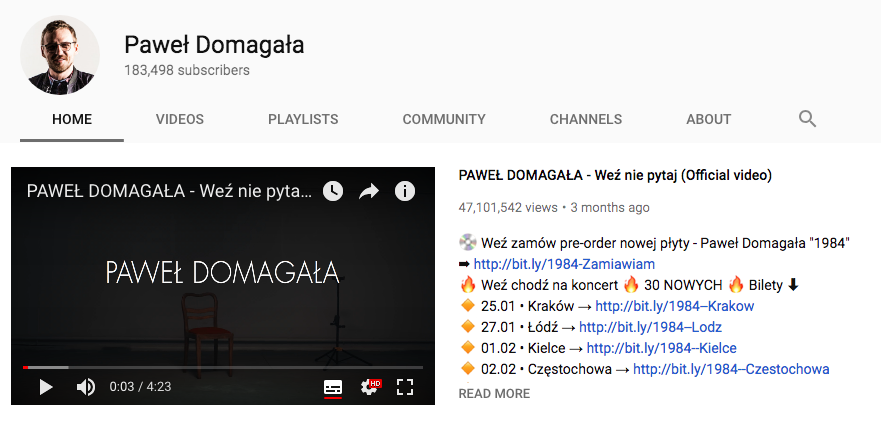 By using the channel section, you can organize the content on your channel n a specific way and promote the video you want to highlight. Thanks to them, viewers can more easily decide what to watch.
Customize your channel URL
YouTube.com/ChannelName is a lot easier to remember than a default name, as for example YouTube.com/UCXjgXGz9SG0mOa8, right? Go to the settings to customize the channel URL.
Add keywords to a channel
Keep in mind that relevant keywords can help users discover your YouTube channel while searching on Google, YouTube, and other search engines.
2) How to optimize a YouTube videos?
As with the optimization of websites, the title is very important. You should try to include important keywords in it, showing the essence of the video.
Write a video description
Remember that the key point is that the description should inform about the content, but also that it should contain the most important keywords. It must be UNIQUE! Like Google, YouTube also doesn't like duplicate content. Because the beginning of the description is shown in the search results, this is why the most important phrases should already be included in this part.
In addition, YouTube recommends adding transcripts, in other words, subtitles to the movie. YouTube indexes them and uses them as an important factor when deciding on the order of results displayed.
Tags should contain keywords that best reflect the video content. You should also include tags with adjectives because users often search for longer phrases. Tags will also allow videos to be displayed in the "related video" section.
Add keywords to your video titles, descriptions, and tags
One of the most important issues regarding video optimization on YouTube is the selection of relevant keywords. So let's take the time and think what phrases fit your video description and thus increase the probability of finding it by YouTube users. As a standard, there should be about 10-15 keywords per video.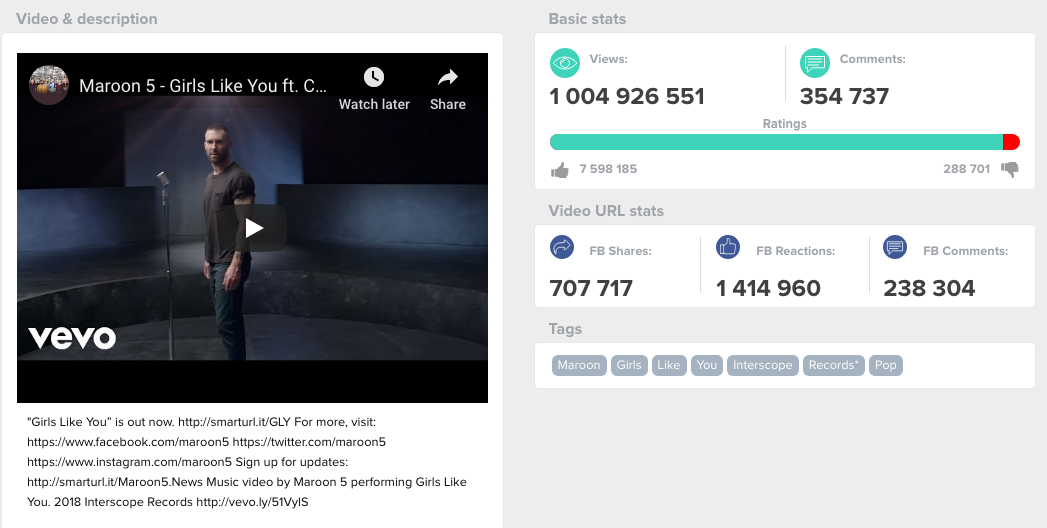 You can link to other videos, playlists or related pages using cards. The cards are displayed in the form of information bars visible in the upper right corner, in which users can click. It's worth adding them always where maybe our viewer will want to get more information about the topic discussed in the video. Adding cards to your videos will help you promote your channel and your brand.
Like the above-mentioned cards, this is a function by which you can refer the viewer to subsequent materials. As the name implies, you could add end screens to the last few seconds of the movie. End screens and cards extend the watch time of our channel.
Customize video thumbnails
You can add a custom thumbnail for each video. When creating it, keep in mind that you need to stand out among the many other thumbnails across YouTube and the web, but primarily don't forget it must be related to the theme of the movie. A video thumbnail has a tremendous impact on a video's view rate.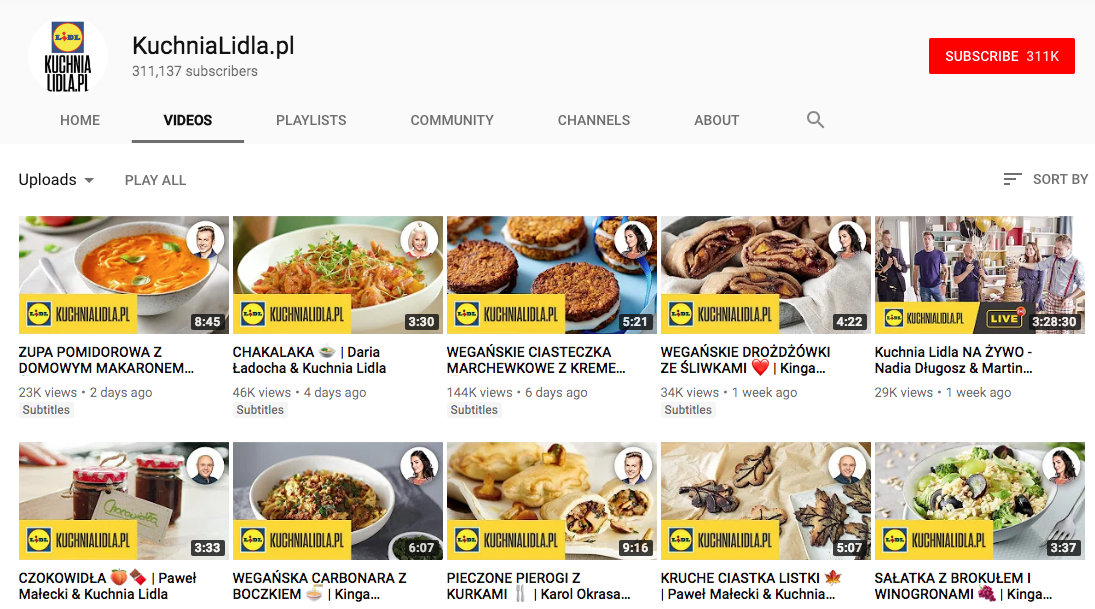 Alright, now you already know what is important when you run a channel. Make sure your channel and videos are well optimized. If not, fix it quickly! Optimization will definitely bring many benefits and will increase traffic on your channel!