Where to find TikTok trending songs and hashtags?
Whether you just started on TikTok or are matured creator followed by millions, this is one of the most urging questions you'd be asking yourself every day!
It's not a secret that the earlier you jump on a challenge, the higher your chances to appear on FYP (and grow your fam!). But how to quickly spot new opportunities before relevant topics get supersaturated?
Surely, you can check the Trending page on TikTok itself. But that will give you an idea what's been lately trending in your country only. What's even more frustrating, you'll hardly be able to determine if there's still a point to join any particular challenge, as it may already be depleted.
Find trends faster!
ViralStat TikTok Trending Songs and Hashtags section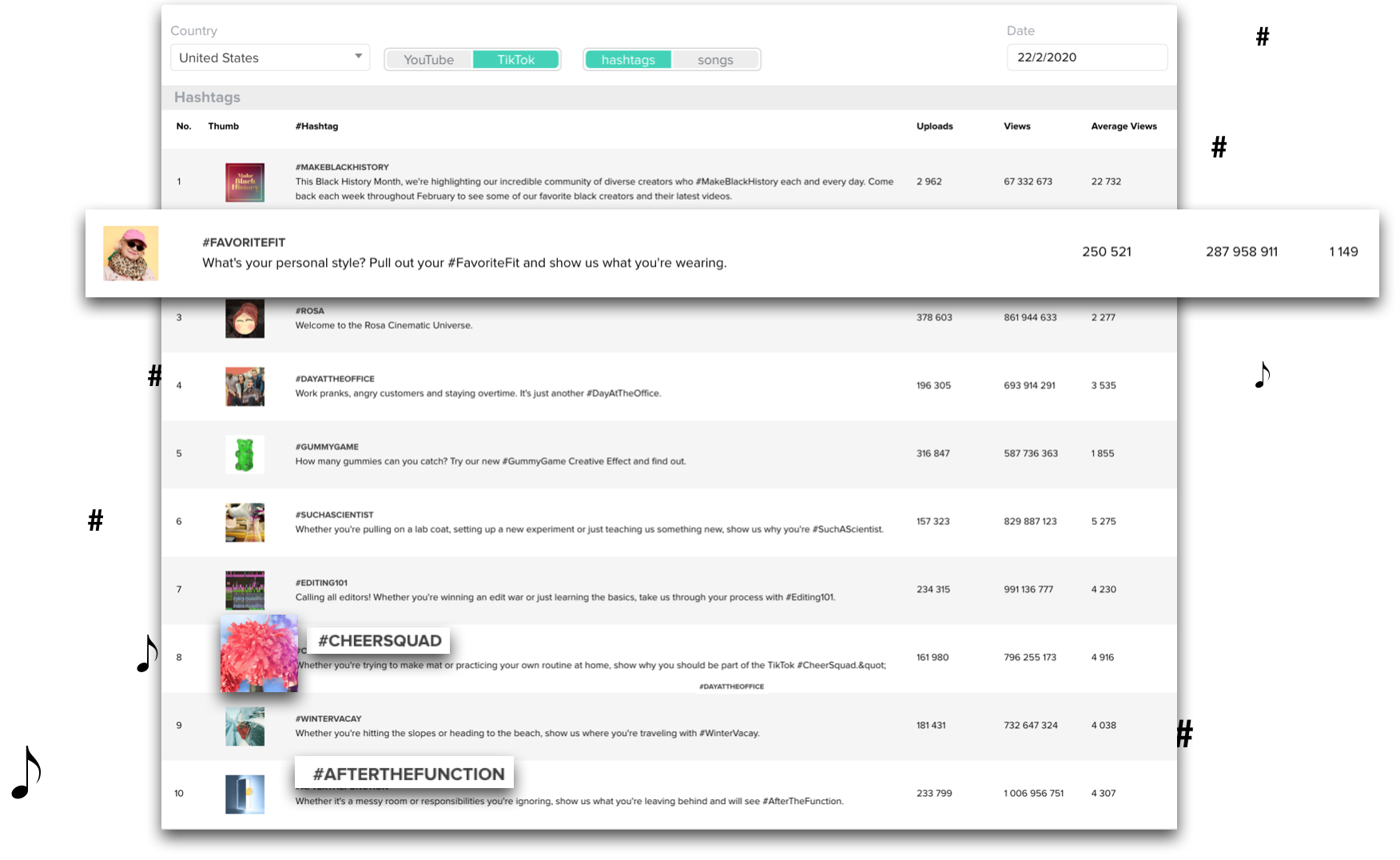 You have to be super fast these days. Social media trends are dynamic – no doubt about that! If you want to keep up with the latest viral topics, you have to monitor trends ALL THE TIME!
We expanded our TikTok Analytics to meet this demand by creating a whole new and unique module: TikTok Trending Songs and Hashtags section.
Inside brands, agencies and TikTokers can find the most up-to-date challenges running around not only their own country but also a bunch of other ones!
What does that mean?
Thanks to that feature, you can quickly hop on what's trending in your place, but also identify hot challenges on the other side of the globe! Why not try to initiate any of them in your country? See where I'm going with this?
An endless source of content inspiration!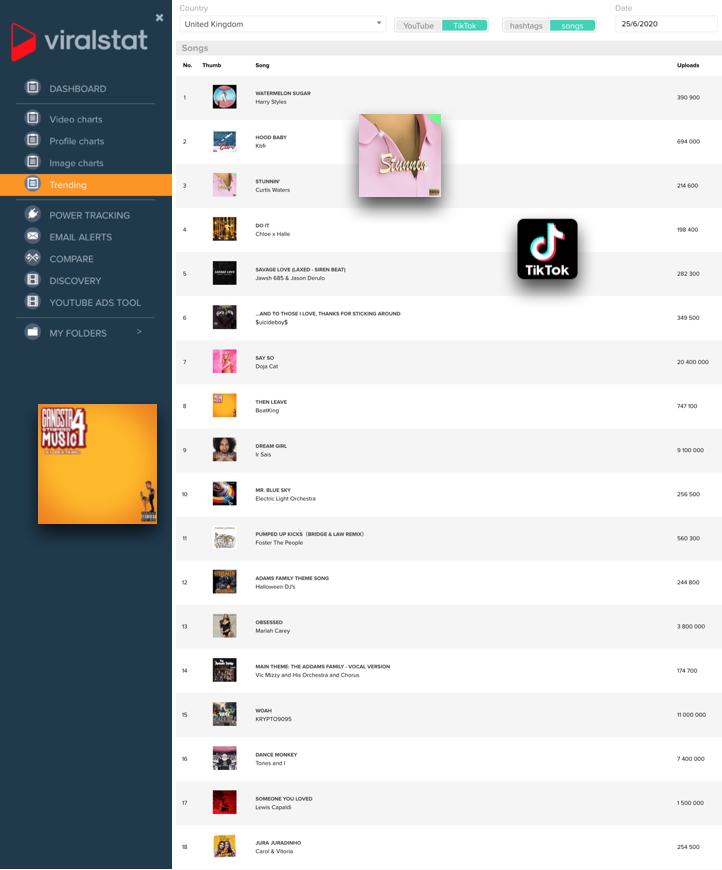 Our TikTok Trending section will help you spot topics you can still explore, verify what you should let go, get ideas from around the world and create the content your audience demand.
Nothing should stop you now: apply the best converting hashtags, jump on the hottest challenges while they last or even create ones yourself!
Learn more about this feature here: Monitor TikTok trending hashtags, songs and Influencers globally