What is ViralStat and who is it for?
People are tired of using dozens of social media tools, either for clients monitoring and reporting purposes or for themselves. It's time consuming and frustrating to log into several different dashboards to keep up with everything. Not to mention, you're paying for these tools.
One tool instead of plenty.
So instead of having the vital data spread all over the place, or even hunt for overnight updates manually for hours, we've combined highly demanded functions into one platform to help brands, agencies, music labels and every other business keep everything under one roof for easy data maintaining and reporting 📈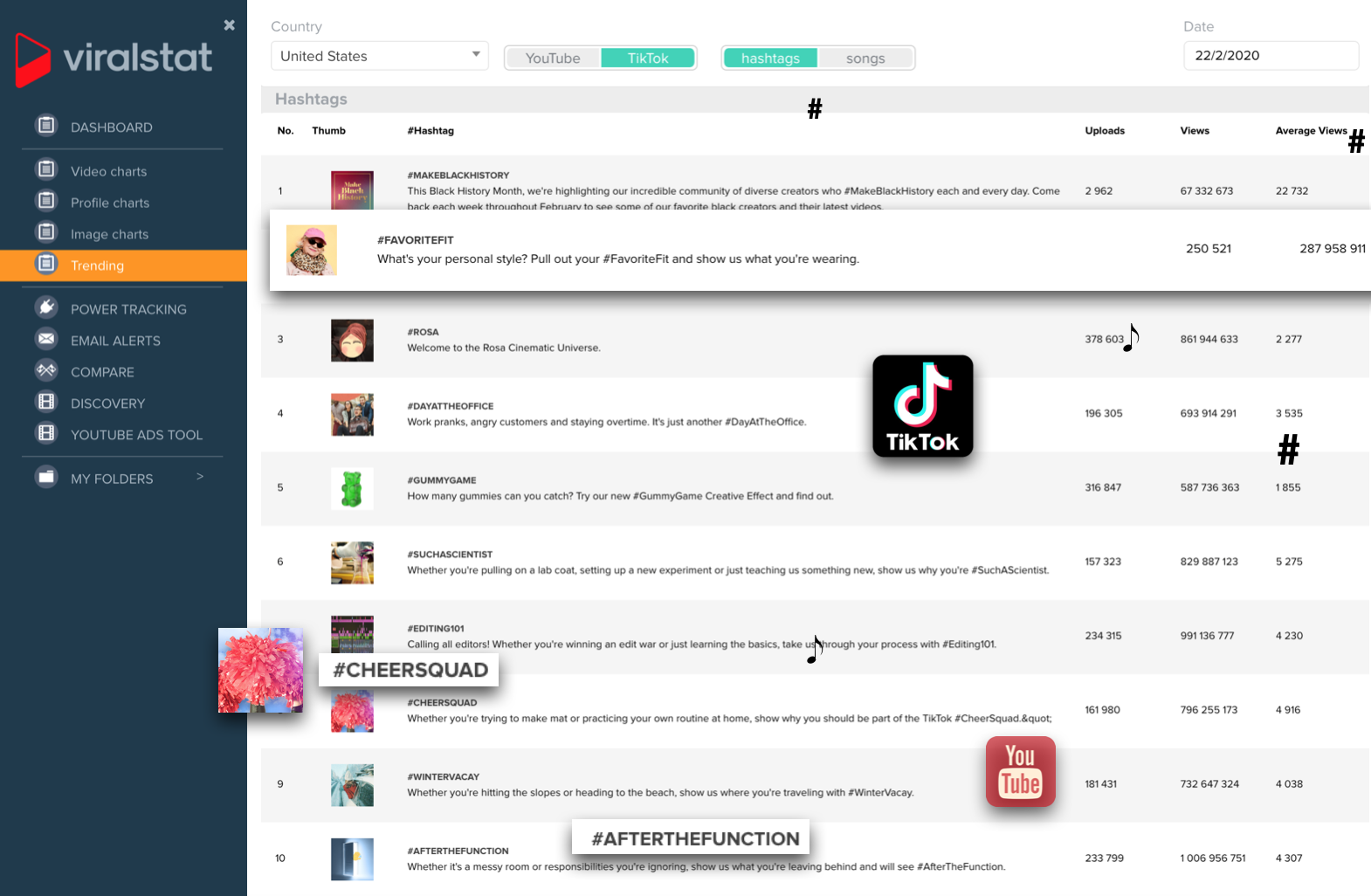 Viralstat is a unified solution for Brands, Media agencies, Music labels and MCN to measure social videos and channels cross-platform success, monitor whole industries and discover the hottest trends across TikTok, YouTube, Facebook and Instagram.
We aimed to make our tool an all-in-one place to manage all crucial data related to social media analytics (with the emphasis on comprehensive analysis of social videos performance), identify the most engaging content and creators across leading platforms, Influencer and industry experts discovery, managing and comparing the performance of thousands of managed creators, industry competition monitoring, YouTube ads optimization and TikTok trends discovery (what a hype!).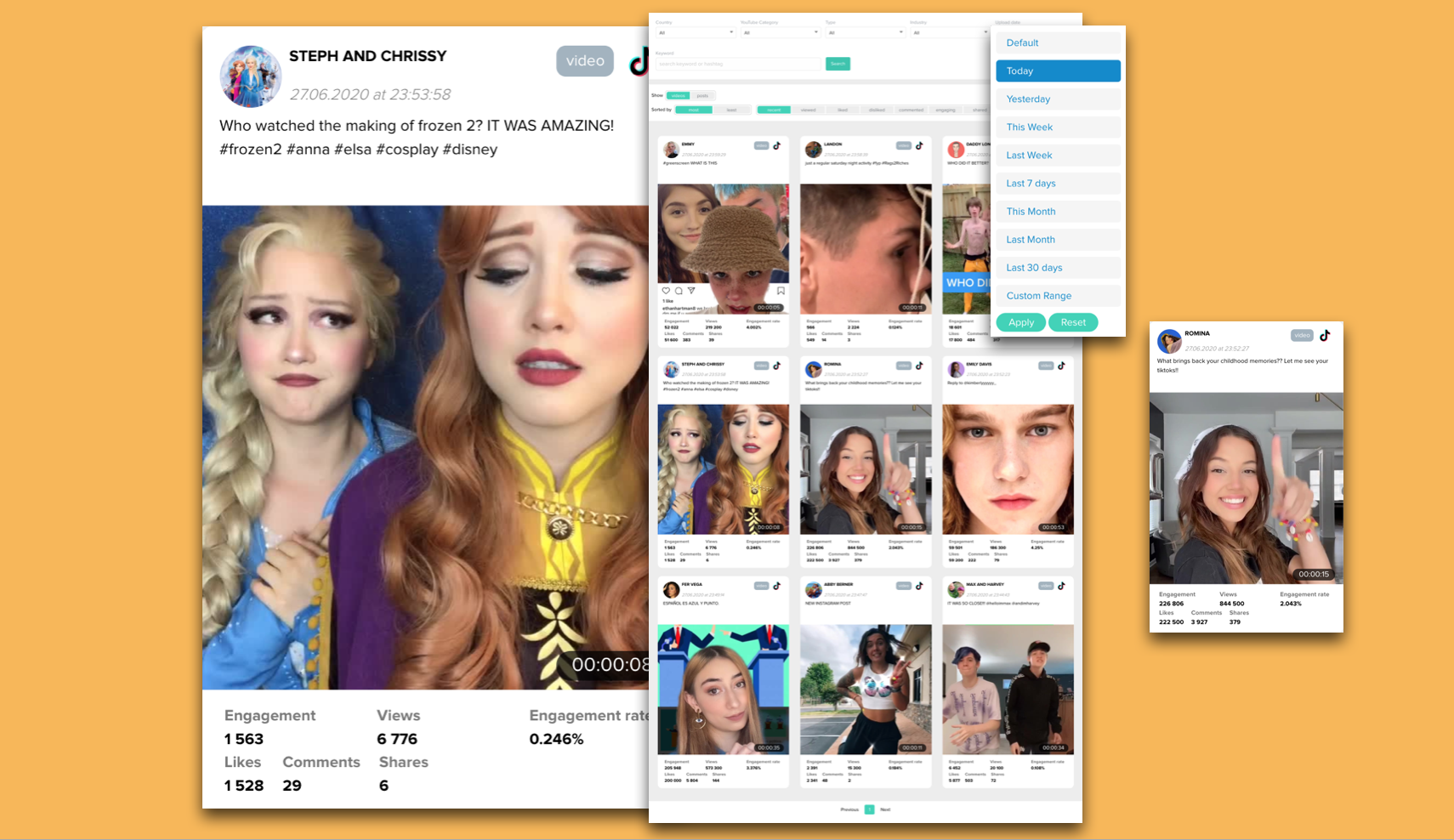 If you're still unsure if this is what you were looking for, feel free to reach out anytime: [email protected] or catch up via support chat 🙋🏻‍♀️