Are you ready for the final? France and Croatia's soccer teams will confront each other today in the last match of the World Cup 2018.

Statistics before the France – Croatia's face-off:

Date of the tournament: 14.06-15.07
Number of teams: 32
Number of matches: 64
Number of goals: 157

We have a handful of statistics from the official FIFA channel for you.
FIFATV 

Profile stats:

During the FIFA World Cup 2018 the official channel gained:
958 new videos
4 239 777 new subscribers

924 800 117

new views on YouTube channel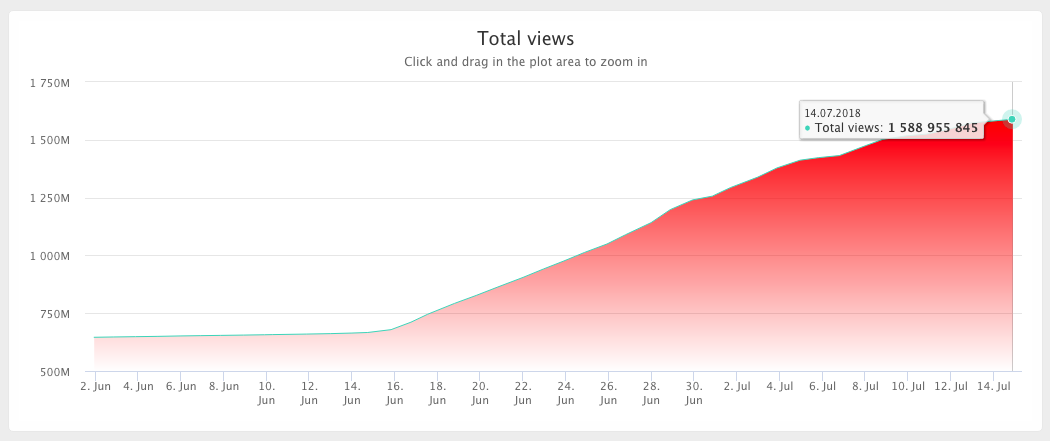 Most viewed videos:

Most commented videos:

Most shared videos:

Most engaging videos:



See more Top videos at: https://viralstat.com/Charts/Index/index/Video