Influencer marketing is one of the most efficient and trusted forms of marketing. Collaborating with a brand influencer has many benefits, for example: increases engagement and brand awareness, builds loyalty and trust, creates connections with additional audiences, generates sales leads and many more. But before you get to signing any contracts, you need to make sure that the influencers you're working with are honest. So how can you identify fake influencers and find authentic ones? In this post, we share a clue on how to detect fake boosted profiles by using ViralStat.
How to identify them using ViralStat
ViralStat allows spotting significant drops or gains of followers, likes or views number. To check how the number of followers is changing, just go to the profile you want to analyse. You'll see a few statistics charts there, including the number of followers an influencer has gained and lost each day.
Followers growth
Tracking an influencer's followers growth helps you reveal whether they've purchased followers. An authentic influencer's followers growth is stable and consistent. The same rule applies to followers growth as to account activity such as likes and comments. Ideally, their followers growth graph should proceed evenly and without major upwards or downwards spikes, as shown on the chart below.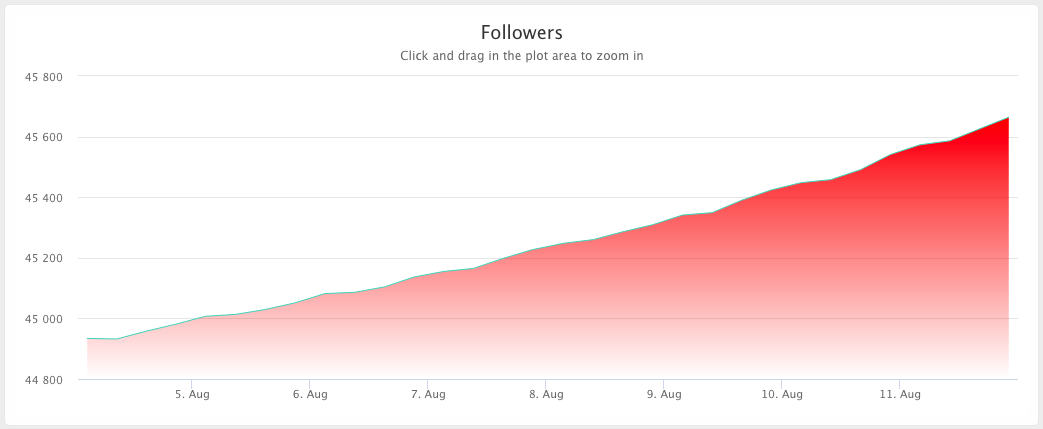 In contrast, for accounts that have purchased followers, you can see the growth spikes very inconsistently and rapidly from day to day or week to week. If you notice any suspicious big ups and downs on the chart, it should be the first warning sign of the artificially boosted popularity of the content creator.

With ViralStat's frequent update of statistics (even every 3 hours on videos with Power Tracking) such activities are easy to capture.
Conclusion
Fake influencers are detrimental to marketing campaigns. That's why it's so important to check if influencers are honest before you start cooperating with them. ViralStat helps you verify if your competitors are playing fair and also avoid unprofitable partnerships with cheaters. Now, taking into account our tips, you're ready to go and launch your successful influencer marketing campaign!