Today we would like to show you how to find the most engaging channels on YouTube. By using the ViralStat tool you will know e.g. whose channels have gained the most spectacular growth, who has received the highest number of subscribers, views, likes and dislikes, comments, shares, and engagement.
In this article, we will focus on how to find channels with the greatest commitment.
We will show you how to do it in just few steps, so let's get started!

How to find the most engaging YouTube channels?
1. Click on "Profile charts" on the left-menu.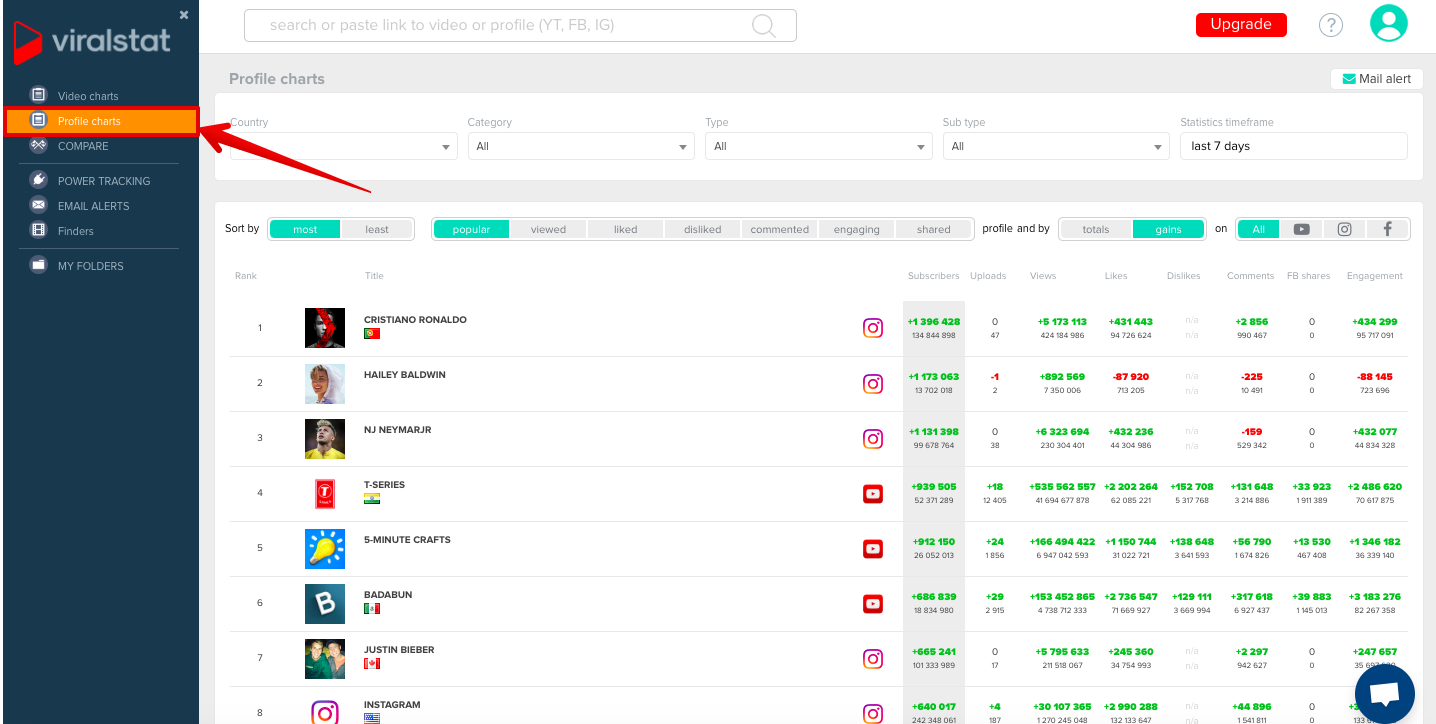 From the menu at the top select to sort by "

most

", then choose from various options 

"engaging

" profile and by "

total

" or "

gains

" (depending on what results you want to receive), and then click the

YouTube Icon

(because we want to explore only YouTube channels).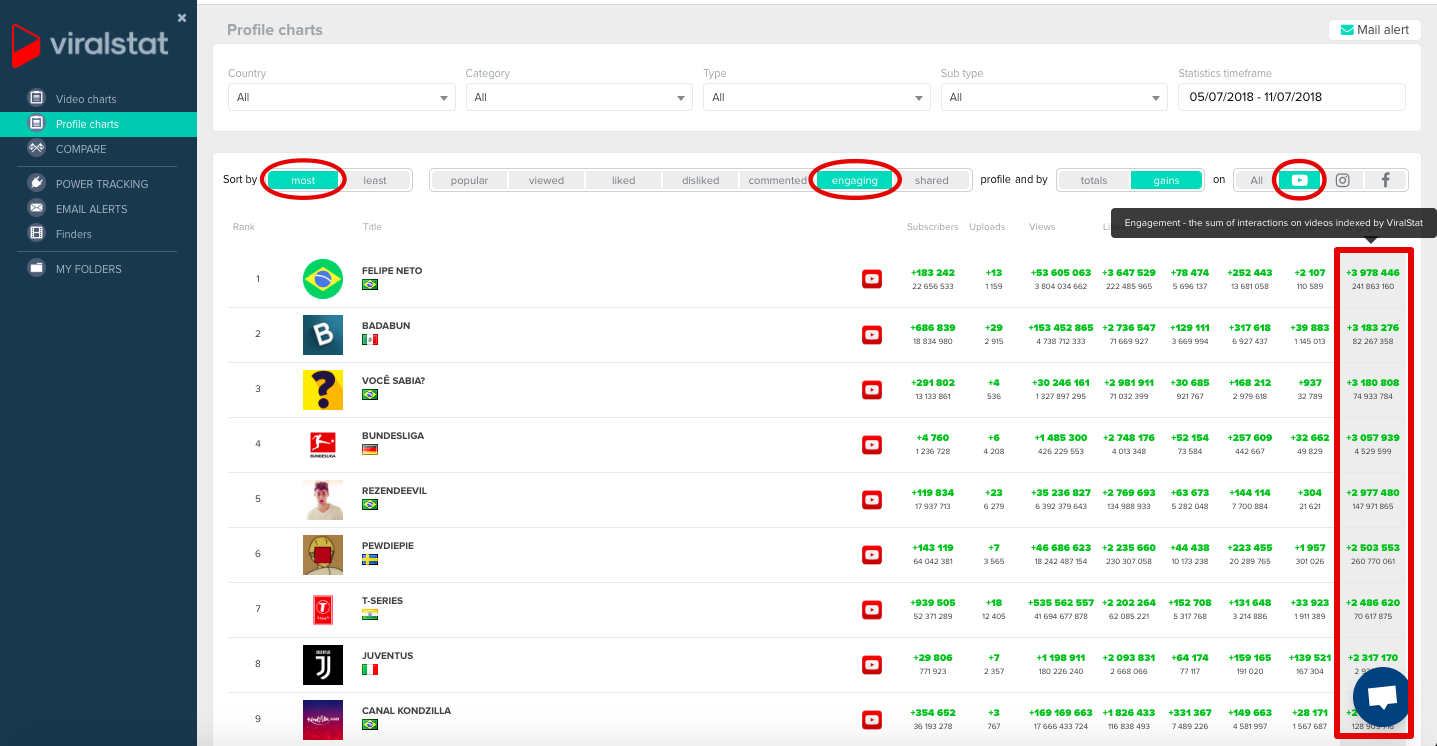 You will be getting results according to selected parameters. In the last column there is the "Engagement" – the sum of interactions on videos indexed by ViralStat. You should pay attention to this parameter.
The menu bar at the top allows you to personalize the results according to selected criteria depending on:
Country

,

Category

(to choose from "All", "Nonprofits and Activism", "Comedy", "Entertainment", "Science & Technology", "Film and Animation", "Pets & Animals", "Sports", "Music", "Travel & Events", "Gaming", "Cars and Vehicles", "News & Politics", People & Blogs", "Howto & Style" or "Education"),

Type

(you can choose "All", "Influencer", "Artist or Label" or "Sport"),

Sub type,
Statistics time-frame

(you can choose specific options, e.g. "This week", "Last 7 days", "Last month" or also Custom Range – the time interval by your own preferences).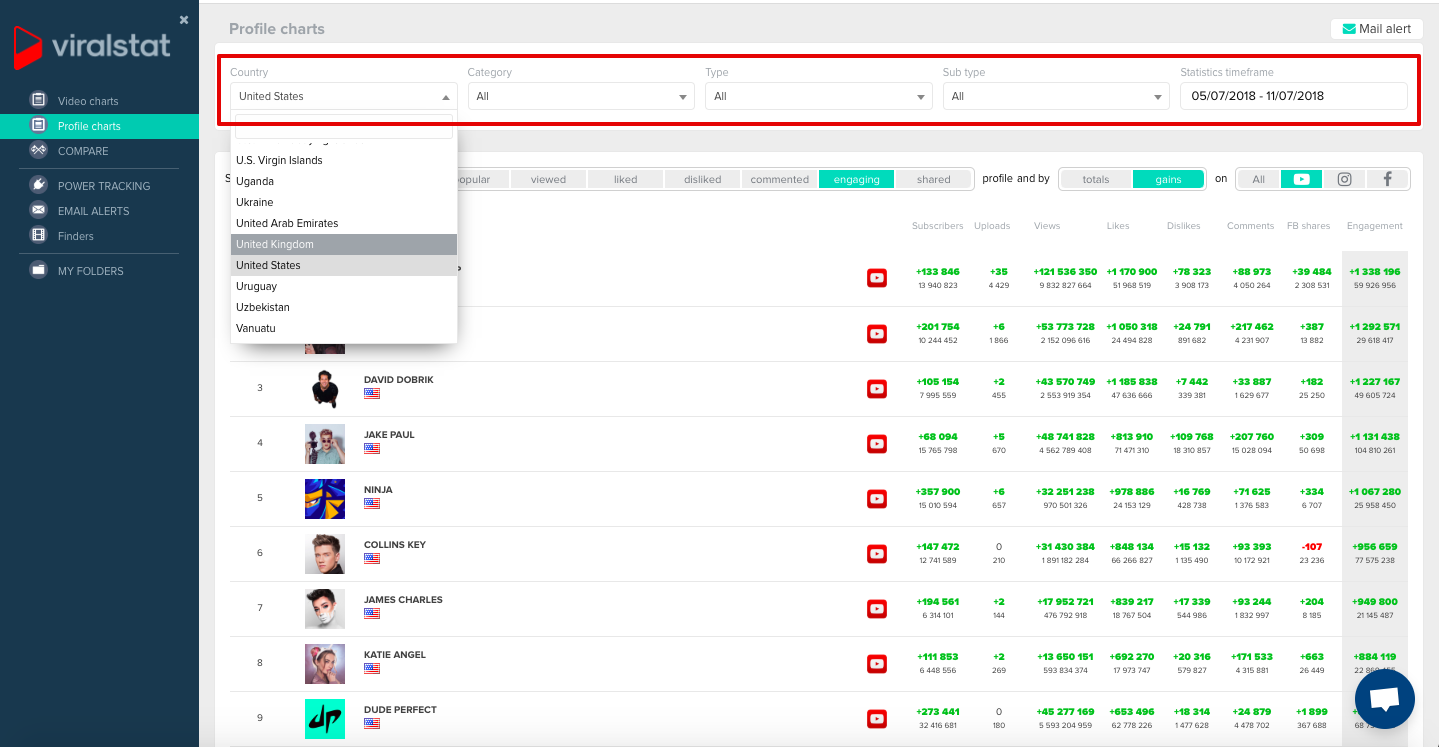 Additionally, in the upper right corner the "

Mail alert

" option is available.  

You can choose "

Sending type

" and "

Time frame

", then you will receive updates via e-mail.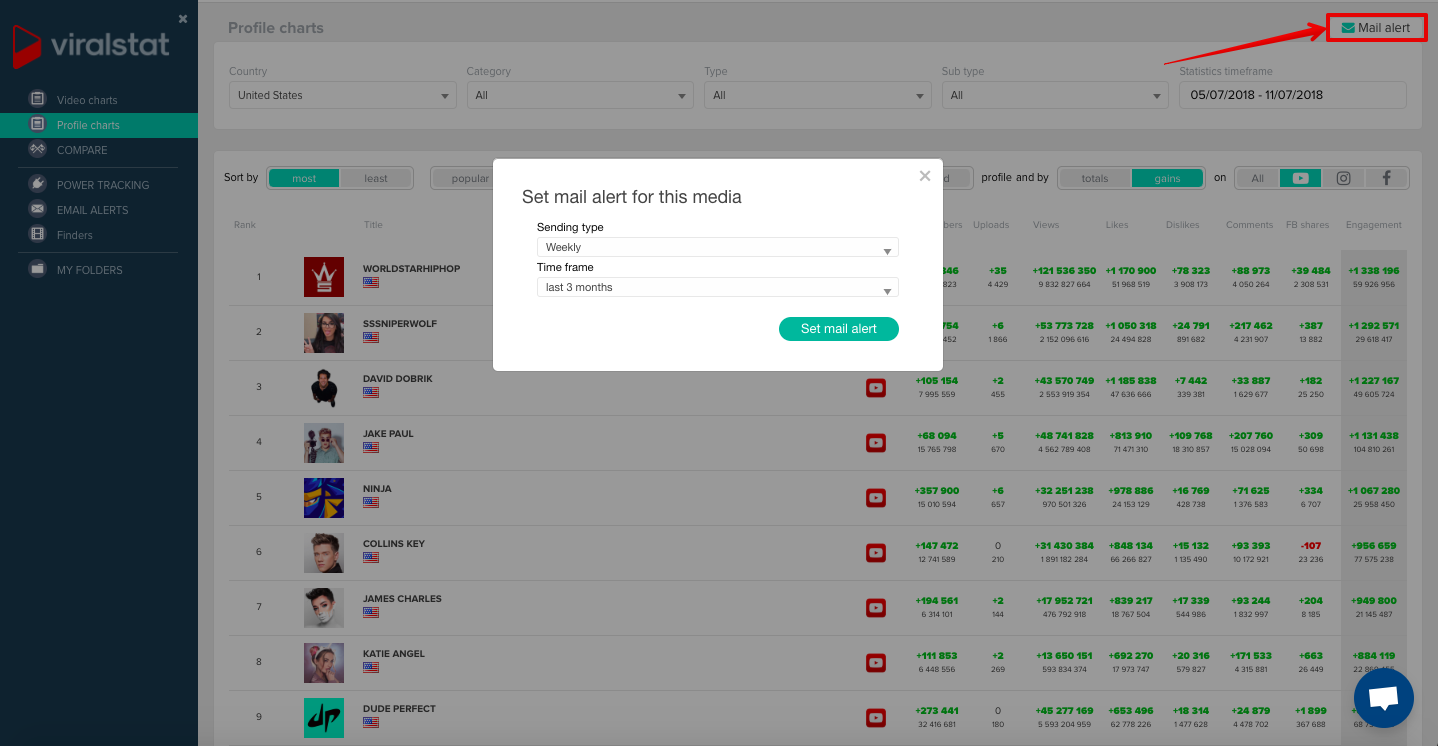 As you can see, finding the most engaging YouTube channels is quite easy. Literally, in few steps you can get a list of accounts which you are actually looking for.
We encourage you to test the ViralStat tool and discover what other options it offers for users.
Try it!
– Most popular profile on YouTube/Facebook/Instagram/
– Most engaging video on YouTube/Facebook/Instagram/
– Top Viral Video Charts
– Top Social Profile Charts