What are the video marketing statistics for 2019? Is video importance in brands' marketing strategies about to drop, or rise even more?
For many years, video marketing was seen as something of a fad. Lots of business thought that it was using technology for technology's sake. In 2018, though, video marketing made a real impact. Now, many companies, large and small, recognize the importance of video in marketing. If you have still not embraced the value of video, you could soon be falling behind your competitors. Here are some fascinating video marketing statistics. These stats clearly demonstrate why no business can afford to ignore video marketing.
87% of Business Now Use Video Marketing
(Source: Hubspot)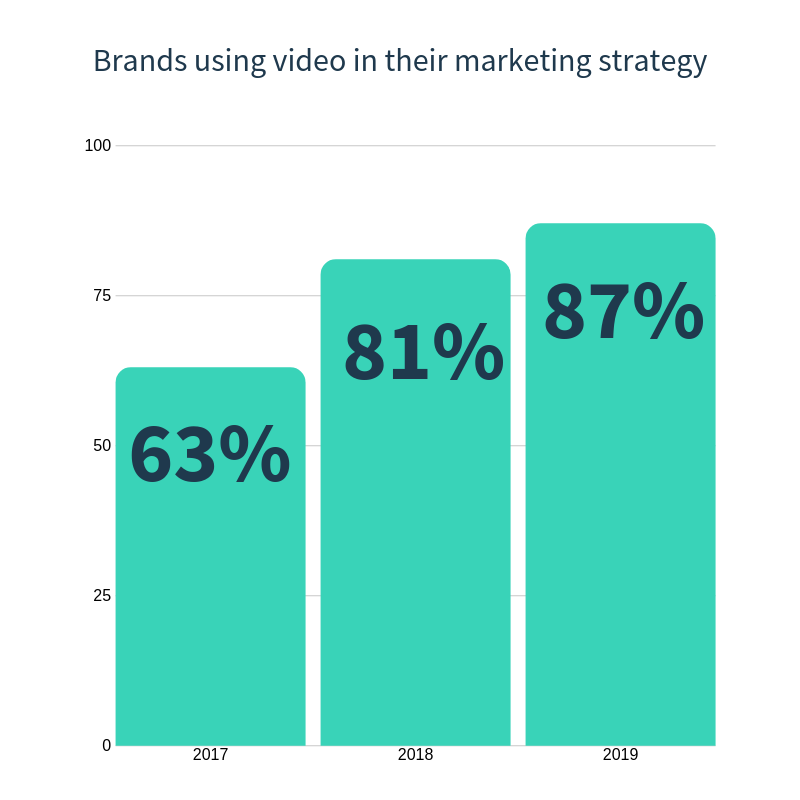 This one statistic alone highlights how quickly businesses have caught on to the power of video marketing. It is estimated that 87% of businesses now use video in their marketing. That's an increase from 63% of businesses doing so in 2017.

Mobile Viewing of Video Increases 100% Every Year
(Source: Insivia)
The way that people consume video content also on the change. Viewing videos on mobile devices is currently increasing at the rate of 100% every year. As a result, there are now more people watching videos, all through the day, than ever before.
Every 30 Days, More Video Is Uploaded Than Major US Networks Produced in 30 Years
(Source: Insivia)
Video is now so widespread that users are changing their viewing habits. There is now a huge potential for marketing brands to access a very wide audience any time of the day. Video advertising is no longer restricted to those people sitting down in the evenings to watch prime-time TV.
YouTube is the Second Most Popular Website in the World
(Source: Alexa)
If you think that consumers only find new products on websites, think again. The popularity of YouTube increases every year. It is now the second most popular website in the world after Google.
78% of the Population Watch Online Videos Every Week
(Source: HubSpot)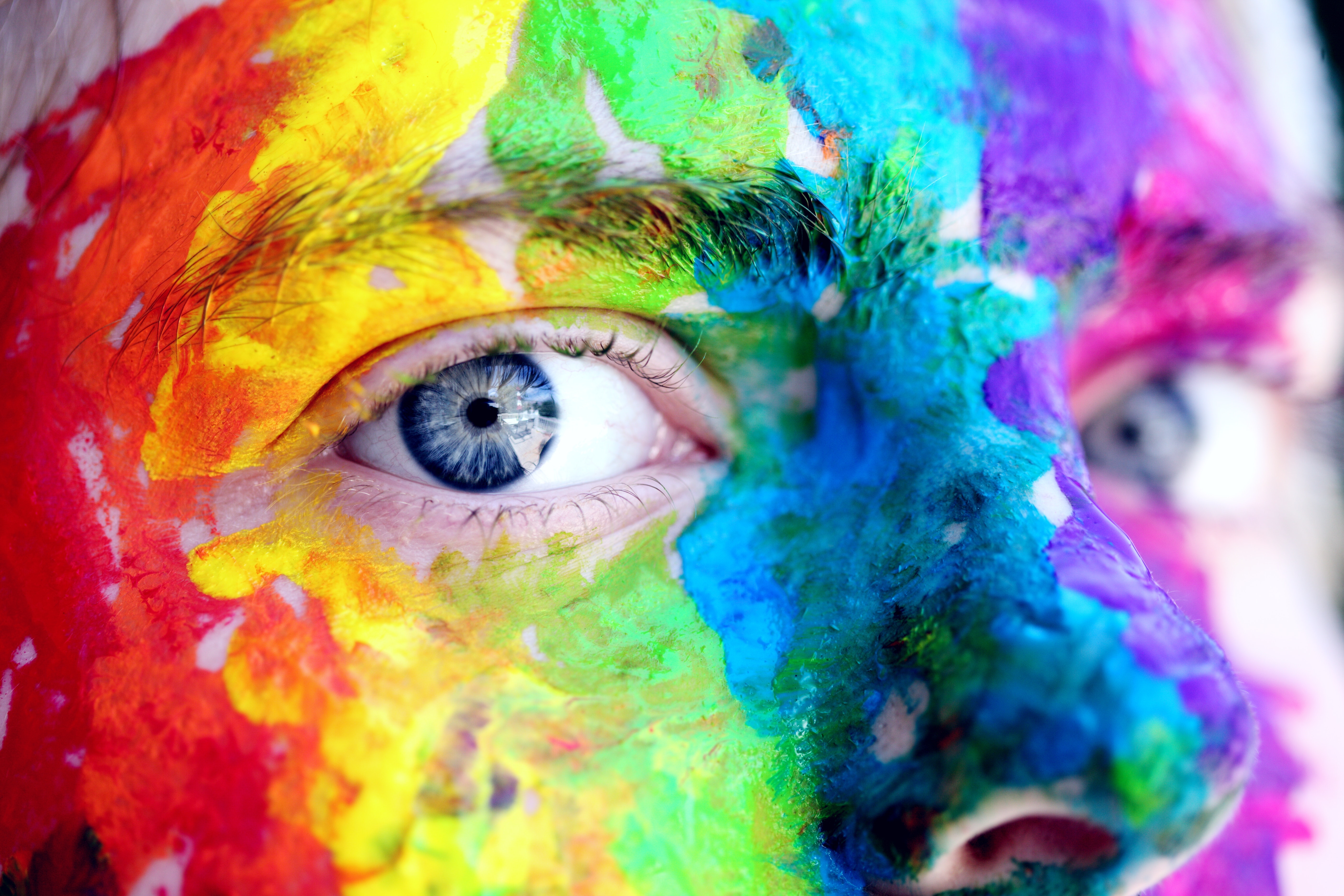 There is a common misconception that regular consumption of online videos is restricted to a small segment of the population. That is untrue. 78% of the population are watching online video content every week. 55% of those people watch online videos every day.
65% of People Use YouTube to Problem Solve
(source: Google)
Most people who use YouTube go there to solve a problem. 65% of YouTube users are looking for solutions to problems. Problems that can often be solved by products and services.
90% of Consumers Say That Video Influences Their Buying Decisions
According to Forbes, 90% of consumers have stated that video does help them with their buying decisions. 64% say that they are more likely to buy after watching a video. In other words, using video to reinforce the message does increase sales.
By 2022, 82% of Consumer Internet Traffic will be Online Videos
(Source: Cisco)
The viewing of online videos has increased 15-fold since 2017. That's both videos on platforms like YouTube, and videos on websites and social media. By 2022, it is expected that 82% of all consumer internet traffic will be generated by online videos.
Viewers Retain 95% of the Content they See on a Video
(Source: Insivia)
Video is a more effective form of marketing than text. Viewers retain 95% of a message when they see it on a video. They only retain about 10% when they have read the text in a document or on a web page.
92% of Users Will Share Video Content that They Have Viewed
(Source: Wordstream)
The sharing of content is a very effective form of marketing. It's a one-click recommendation that could be shared with thousands of people. Video marketing wins in this respect as well. 92% of users watching video are likely to share that content if they like it.

Almost 50% Internet Users Check Products on Videos Before Visiting Store
(Source: Hubspot)
Consumers are using videos to check out products and services before they buy them. Nearly 50% of internet users say they review videos of products and services before they visit a physical store.
Video Creates Faster Growing Revenue
(Source: Vidyard)
According to research published by Vidyard, businesses and marketers who use video marketing experience 49% higher revenue growth than those who still rely solely on non-video marketing.
97% of Video Marketers Say That Video Increases User Understanding of Products or Services
(Source: Wyzowl)
A good marketing video can explain a product or service far better than the written word can. 97% of video marketers confirmed this. 76% of those marketers who were surveyed said that video had helped increase sales.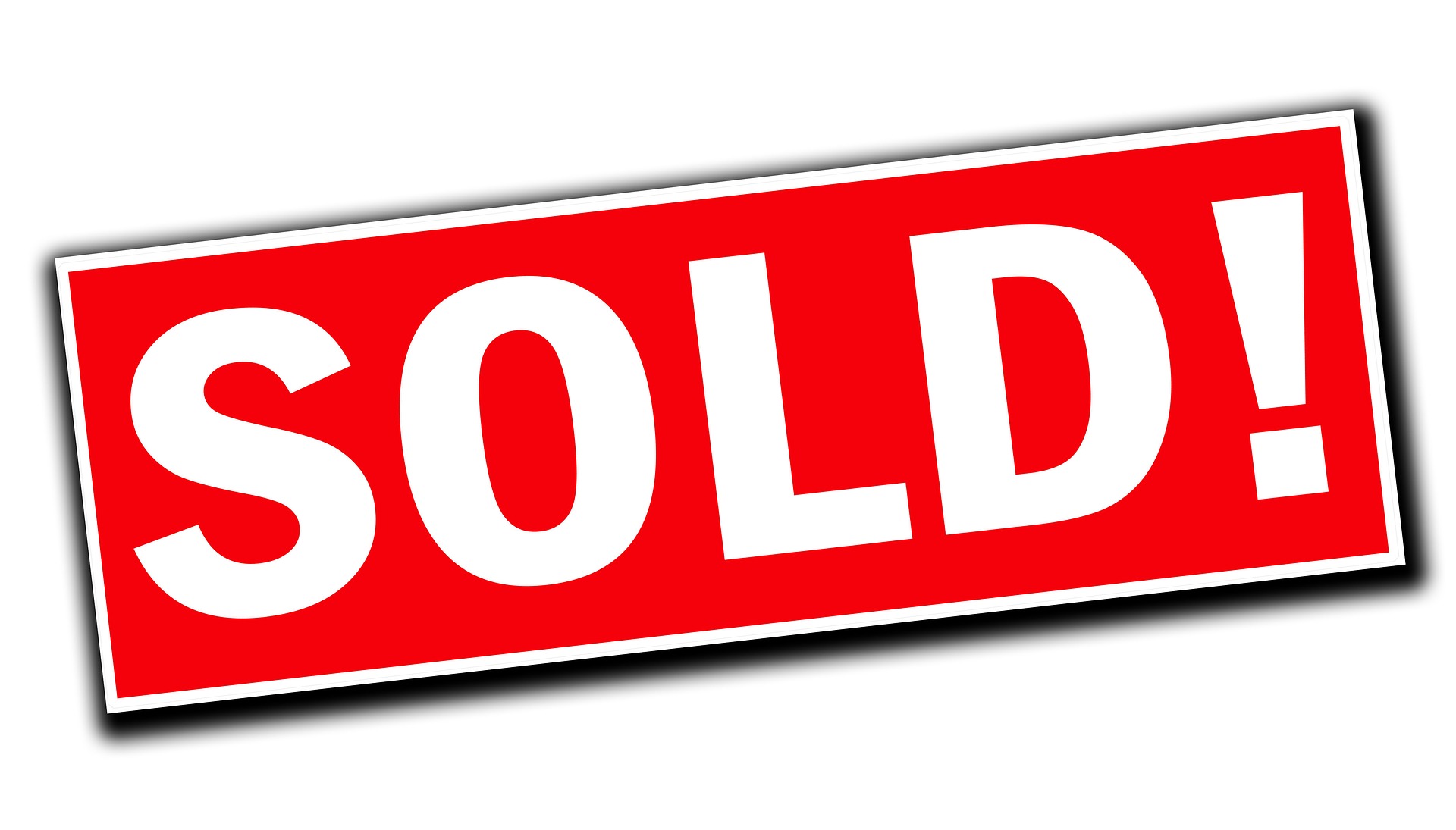 93% of Businesses Say They Have Gained New Customers from Videos Posted in Social Media
(Source: Animoto)
In a survey of 500 marketers carried out by Animoto, 93% of businesses reported that they had gained new customers as a result of posting video marketing content on social media platforms.
Conclusion
These stats provide an indication of where the smart businesses will be investing their marketing money in 2019. There is no question that video marketing should now play a pivotal role in any business marketing strategy. Video can be incorporated into websites, social media and published on platforms like YouTube. It can also be easily shared. If you have not yet started to build video into your marketing plans, now is the time to start.