TikTok profile insights are essential to measure your marketing efforts. But is there a way to access other users TikTok analytics?
Since its launch in September 2016, TikTok consequently climbed up the market ladder to now be one of the most popular social media platforms on the globe. Not only it generates huge interest among youngsters, but it also became the new favorite place for Influencer discovery and brand exposure.
Whether you're a TikTok creator, talent hunter, marketer or brand's representative, you want to measure the success of your TikTok marketing strategy. Identify, which content you upload generates the most interest and verify how you perform in comparison to other tiktokers within your niche.
It is why TikTok recently launched its internal analytics tool for Pro accounts. These finally equips you with the most crucial insights into your TikTok profile performance.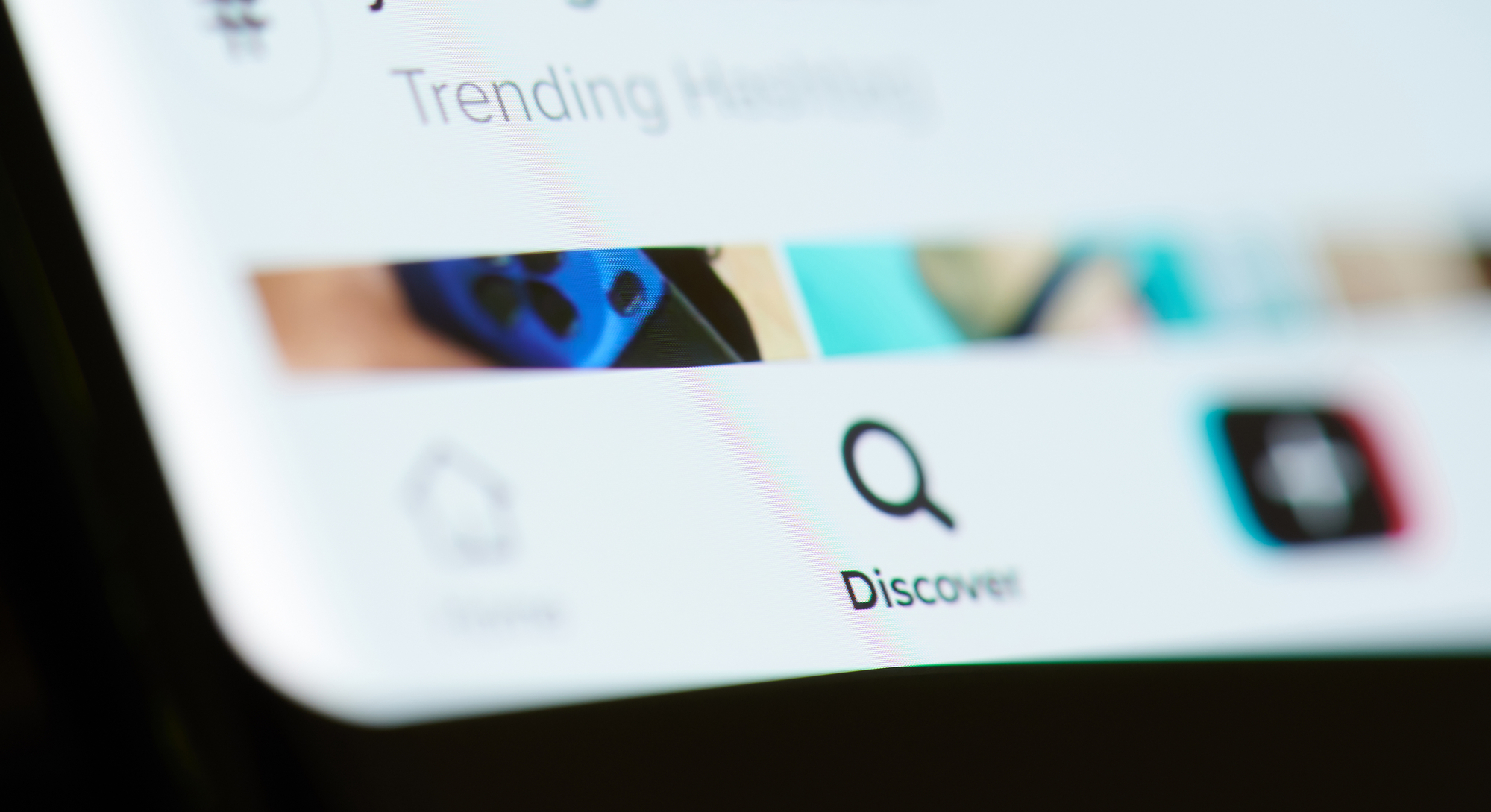 Switching to TikTok Pro
Within seven days after you switch to Pro account, you will gain data such as your Profile Overview, Content Insight and Follower Insight. So basically everything you need to know to learn your progress, address your audience preferences and thus create the content that your followers will engage with.
Metrics you might be interested to know within the Profile Overview are Profile Views, Video Views and Follower Count. These are essential to establish your overall performance on the platform. Here the metrics are shown as total values from the last 7 or 28 days. Accessing such data allows you to see the exact inflow of views and followers over selected period, identify which of your content attracts the most audience, and what is the best time to upload new material.
Further on, you can analyse your Followers and Content data that indicate where your viewers are coming from and in which of your videos they are the most interested. Navigating between these statistics will allow you to plan your future TikTok content & marketing strategy more efficiently, as based on already measured metrics.
But what about accessing analytics of other TikTok creators?
TikTok itself does not provide any valuable data of such. So monitoring and comparing with your niche competitors is not yet possible from the platform level.
Needless to say, TikTok gives an enormous opportunity for brands to expose to the young public. However, because of the lack of proper competition and content creators analysis, it made it disadvantageous for brands and marketers to jump right into the TikTok marketing.

Who needs TikTok analytics?
Probably everyone, starting from TikTokers themselves, marketers, headhunters, to mass media and brands. Like YouTube, Facebook and Instagram, TikTok has become a gold mine for fresh talents and Influencers who can further promote products and brands. Available in 33 countries already this market opportunity cannot be missed or ignored.
Check any TokTokers profile and video analytics with ViralStat!
If you already spot the potential of this platform and thinking to implement TikTok into your marketing strategy, we've got you covered! With our recent addition of TikTok analytics, everyone can now access insights into performance analysis of any TikTok creator globally! Identify, who is the most popular TikToker in the world or any defined country, who builds the highest engagement on his videos and check TikTok trends instantly. It makes ViralStat one of the first TikTok analytics tool globally equipped in such comprehensive TikTok profiles and videos statistics.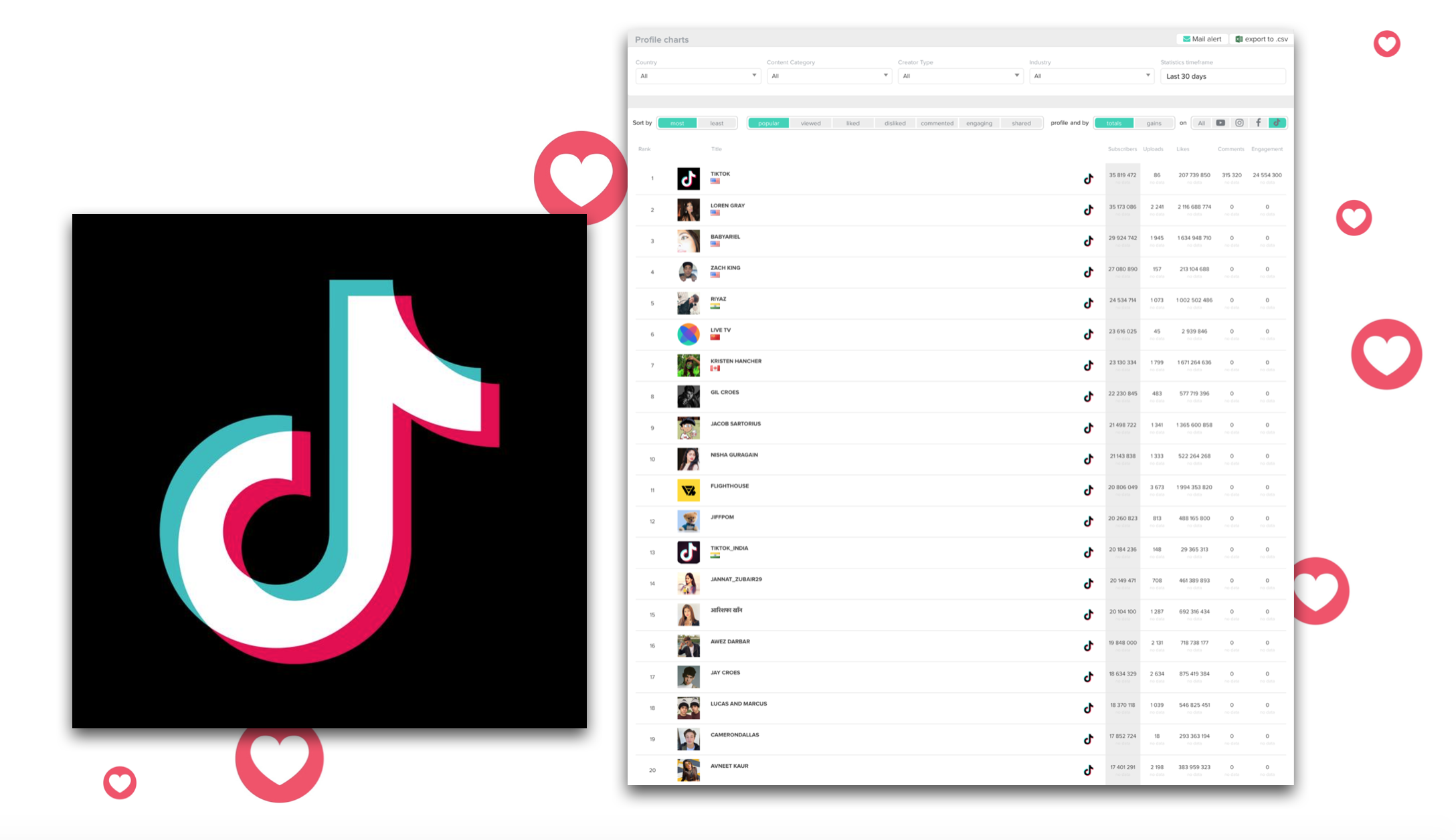 Ready to dive into the hottest social media rage?
Check out our Profile and Video leaderboards!