Instagram emphasizes that time spent by users on the application should be intentional, positive and inspiring. Accordingly, the platform launches a feature to help you take control of the time you're spending. The new feature is part of Instagram's Well-Being site.
What does the feature allow?
This dashboard shows how much time you've spent on Instagram for the past day and week, as well as your average time on the app. You can tap any bar to see your total time for that day.
Below the dashboard, users can choose how much time they want to spend on Instagram every day. In the settings, you can set a daily reminder to give yourself an alert when you've exceeded your set limits. You can change or cancel the reminder at any time.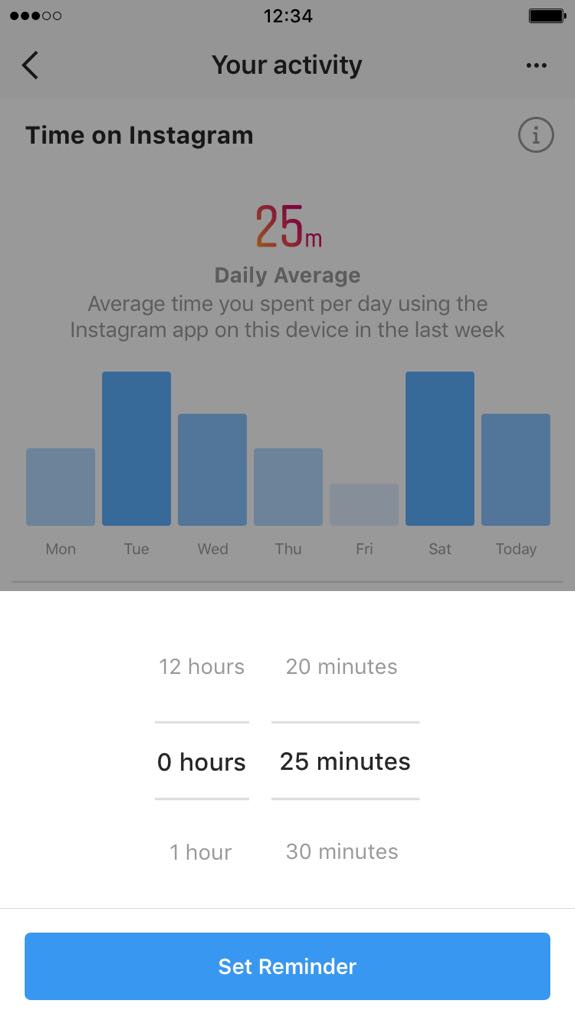 You can also tap on "Notification Settings" to quickly access the new "Mute Push Notifications" setting. Use this feature to silence Instagram notifications for a period of time. You won't get push notifications, but you'll be able to see new notifications when you open Instagram. When the present time is up, notifications will return to their normal settings without having to reset them.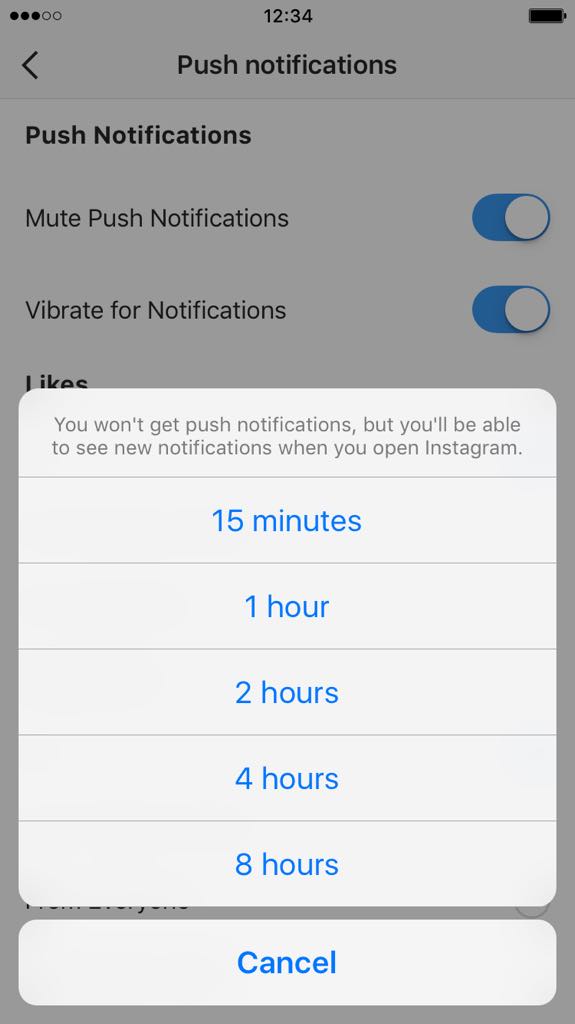 The primary objective for which this new feature was introduced is to take care of the well-being of users when using the application.
A new parent-oriented guide
In order to ensure the safety of children, Instagram has now launched a guide for parents, which is also part of Instagram's Well-Being site. This section is intended for parents and includes not only tips on how to manage time, but also talks about Instagram and helps them understand the photo-sharing platform so that they can have a conversation with their children. The protection of privacy on the platform was also taken into account: the guide instructs parents to discuss with their kids whether they should make their account public or private.

Summary
According to the Instagram, it's not just about the time people spend on Instagram but how they spend that time. The Well-Being site was created, among other things, to help users manage their time. The platform is expected to roll out more time management features in future app updates. For more information, please visit: https://wellbeing.instagram.com/digital