YouTube appreciates and supports creators who put into their channels some extraordinary efforts by offering benefits and opportunities tailored to fit their channel's level.
Do you run a YouTube channel? Explore what types of benefits or awards the service has prepared for you.
YouTube: Benefit Levels
At the beginning, it should be mentioned that the most important criterion that YouTube YouTube considers is the number of recipients. As the number of your subscribers gets bigger and bigger, you'll reach new benefits.

Discover your level and check the opportunities YouTube offers you.
Graphite. It's the first stage available to all creators. If you exceed the number of 1k subscribers, you can take it to the next level.
Opal. Opal level is dedicated to creators with 1k-10k subscribers. The most important advantage of being at this point is a chance to join a Creator Day and visit a YouTube Space.
Bronze. If the number of your subscribers is in the range of 10k and 100k, you pass to a Bronze level which allows you to unlock new benefit, e.g. access to production resources and participation in the YouTube NextUp competition.
Silver and Up. Creators with 100k+ subscribers are the most appreciated. The most important profits for them include Creator Awards, invitations to exclusive events, the opportunity to establish cooperation with Partner, and many more.
 YouTube: Creator Awards
Let's start with the fact that there are no additional profits for the most popular YouTube creators. It's just a gift for users who will exceed a certain number of subscriptions.
There are three levels of Creator Awards: Silver, Gold, and Diamond.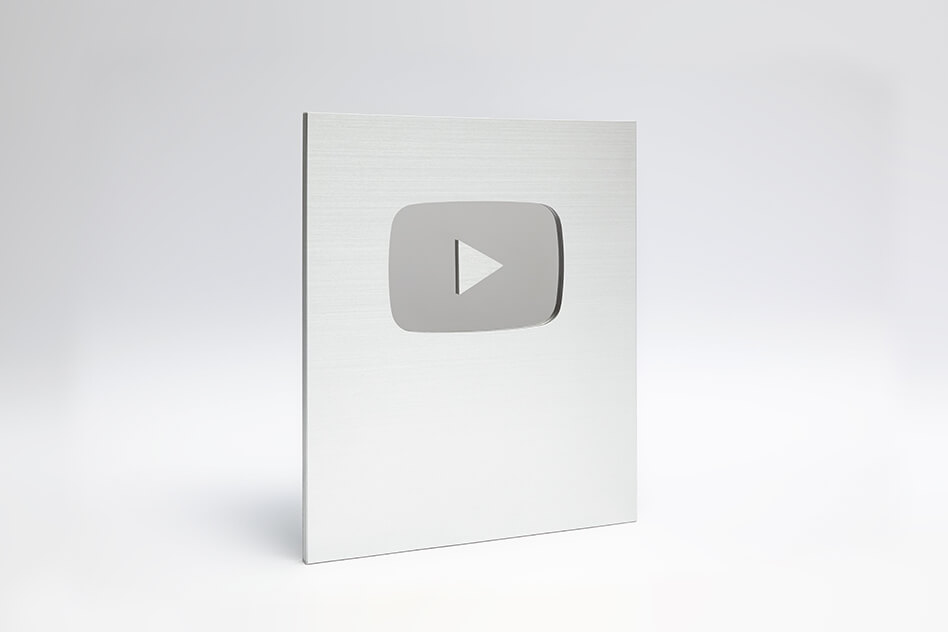 Silver. Reach 100k subscribers and earn a Silver Creator Award

.
It's the lowest but still very valuable degree awarded by YouTube. The prize, in the shape of the characteristic YouTube Play Button, is silver-plated and elegantly framed, so that the proud laureate could hang that on the wall.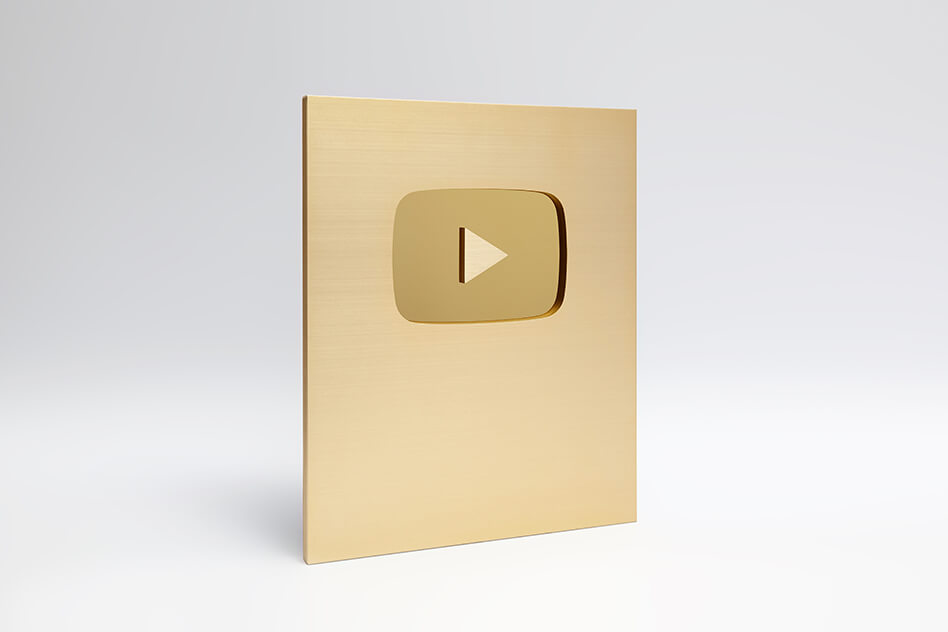 Gold. Land 1 million subscribers and you'll soon be hanging a shiny Gold Creator Award on your wall. It is a gold-plated YouTube Play Button with the name of the user's channel.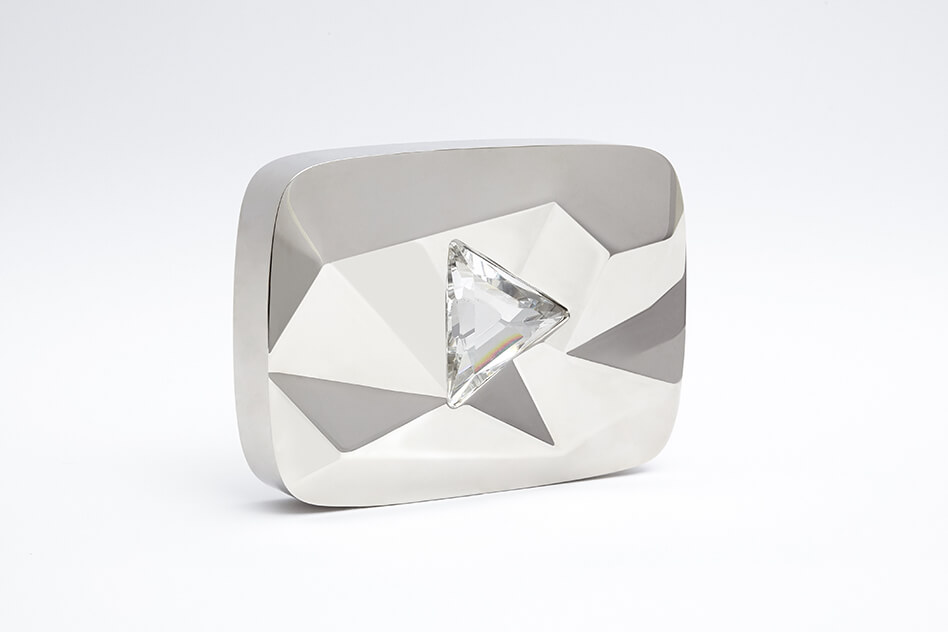 Diamond. Finally, if you reach an amazing number of 10 million of subscribers, you'll be awarded with the Diamond Creator Award. It's the most valuable reward – shows that you're one of the biggest creators on YouTube.
Getting your award
If the channel meets the conditions (i.e. it has a specific number of subscribers), its author receives a notification with a unique order code in the Creator Studio Panel. Once the data has been approved, you can expect your award to arrive in 6-10 weeks.

Once the data has been approved, you can expect your award to arrive in 6-10 weeks.
YouTube cares about the honest
Creator Awards are given at YouTube's sole discretion. If subscriptions are obtained dishonestly, the service reserves the right to disqualify such a user.

Your turn
Keep your account in good standing without copyright strikes or without artificially increased subscriber counts. Remember to solve any such issue to be considered for a Creator Award.

Read more:
– How to increase watch time on your YouTube channel?
– When could my account be verified on YouTube?
– What is Facebook PTAT (People Talking About This)?